Okorocha dispels rumours, says his son is alive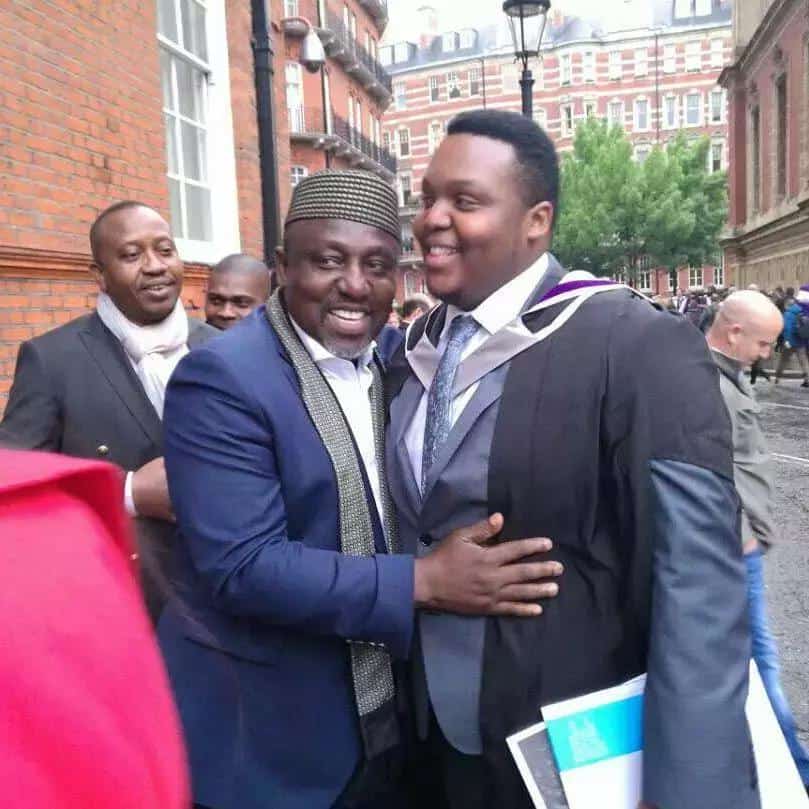 Contrary to social media reports on Sunday that Mr. Ahamefula Okorocha died in London, Governor Rochas Okorocha of Imo State says his first son is alive, hale and healthy.
Reports made rounds on the social media on Sunday that the governor's son, Ahamefula Brendan Rocha, had died at The Royal London Hospital located at White Chapel road.
However, according to NAN, Okorocha's Chief Press Secretary, Mr. Sam Onwuemeodo, has dismissed the claims, describing those behind the reports as agents of Satan.
Okorocha said: "The young engineer is doing very well in his profession. How could anybody ever wish his fellow human dead? This is strange and we all should discourage this kind of insinuation.''
Read also: Breaking: Police killed three people during the demolition of Ekeuwku market in Owerri
The governor recalled that he was recently reported to have died when he travelled overseas on a business trip shortly after he had announced plans to relocate the ancient Ekeukwu Owerri market, situated at the heart of the city. Other markets marked for relocation are the popular Ama Hausa market, the yam traders and all traders along Douglas road in the capital city, Owerri.
The state government had directed traders in the markets to move out of the affected places to their new locations by Sept. 30, 2016.
Read also: "Okorocha Belongs To IBB Gay Cult; He Killed A White Man, His Dad Is Hausa" – Nnamdi Kanu
The relocation issue had been enmeshed in protest by Owerri women and a court case between the Owerri Indigenes and the state government before the market was eventually relocated on Aug. 26, 2017.
According to Okorocha, the false report on the death of his son is coming only two weeks after the relocation of the market.
"God is the giver of life and nobody can determine how God does his things.
"The general public should disregard such report," he said.