Boko Haram: Soldiers kill 2 Shekau's commanders on Sallah day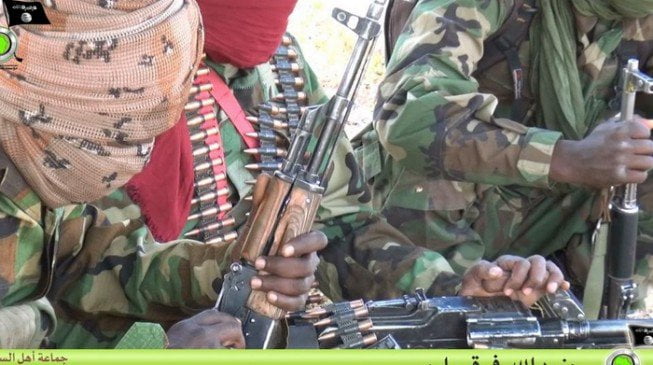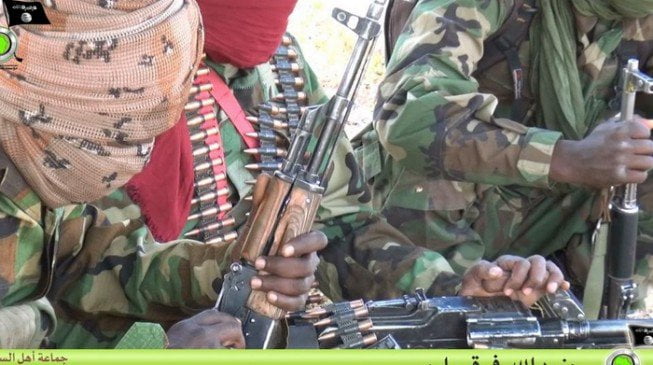 The Nigerian Army said that two Boko Haram commanders and deputies to Abubakar Shekau, a factional leader of the terrorists group, were killed in a military operations at Alafa in Borno on Sallah day.
Brig.-Gen Sani Usman, Army spokesman, said in a statement on Tuesday that Shekau deputies that were killed in the attack included Abubakar Banishek and Afdu Kawuri.
"This is in addition to Ba'Abba Ibrahim and two other Boko Haram commanders that died after sustaining injuries during their last ambush at Magumeri Local Government Area of Borno," he added.
Five other top leaders of the group and close associates of Shekau were attacked in joint bombardment in August.
Read also: UNIMAID lecturer abducted by Boko Haram writes his wife, begs FG to rescue them
Usman described Shekau's latest video in which he taunted the army as an act of desperation and lies by remnants of the insurgents to instill unnecessary fear in law abiding citizens.
In the video, the group denied the killing of its five key commanders and claimed it had wonderful Sallah celebration in the Sambisa forest.
"We wish to challenge the so-called terrorist leader to produce the five key commanders earlier killed or the video of those Ameers he claimed not dead and are still with him.
"It is also instructive to note that Shekau is scared and rattled by the 40-day ultimatum issued by the Chief of Army Staff to Operation LAFIYA DOLE to fish him out,'' Usman said.