Kidnappers demand N40million ransom over director's kidnap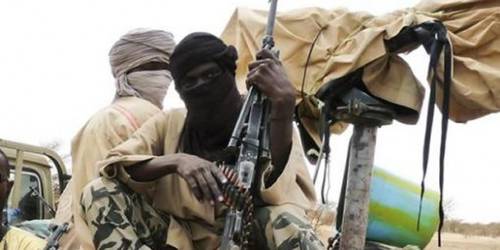 Suspected kidnappers who abducted a director with the Kaduna State Ministry of Education, Science and Technology are demanding for N40 million ransom.
An official in the ministry made this disclosure.
The victim, John Gorah, according to NAN was abducted at midnight on Sunday at his residence located in Mararaban Rido, Kaduna.
The Deputy Director, Higher Education in the ministry, Steven Haruna, told the News Agency of Nigeria in Kaduna on Tuesday that the kidnappers had contacted the victim's family.
Read also: Hector Jobarteh killing: Police arrest 3 suspects
Mr. Haruna explained that the kidnappers invaded the victim's house, fired multiple gunshots in the air to scare people and pulled down a section of the fence before taking Gorah away.
He also said that the kidnappers abducted a nursing mother in the neighbourhood, leaving her three weeks old baby behind.
"The kidnappers have called the family and demanded for N40 million ransom," he said.