Niger Delta militants vow to resume bombings September 10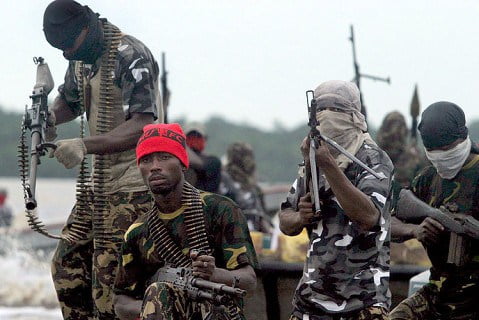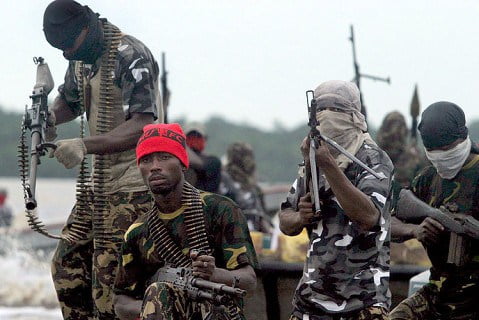 Niger Delta militants have threatened to resume bombings on oil facilities in their region on September 10, 2017.
The militants, under the aegis of the Coalition of Niger Delta Agitators (CNDA), also said there is no going back over the quit notice issued to the Hausas and Yorubas residing in the Niger Delta region.
"Our intelligence department has given us the list of the oil wells owned by the northerners. The northerners have over 90 per cent of the oil wells and the Yoruba have about seven per cent, while the Igbo have about two per cent and the Niger Delta people do not have up to one per cent of the oil wells," The leader of the coalition, John Duku told Punch on Saturday, September 2.
"We are not talking only about the notice to quit; we are also talking about the Niger Delta Republic. We have seen that the Federal Government is not serious about the Niger Delta issue. Let me make a point here; the Academic Staff Union of Universities is on strike and the government has set up a committee to engage in a dialogue with ASUU.
"This has never happened in the case of the Niger Delta; the Federal Government has never inaugurated a committee to handle the Niger Delta issue. The only language the Federal Government seems to understand is violence.
READ ALSO: BREAKING: NNPC crashes petrol price to N142 – N143 per litre across Nigeria
September 10 is the day we will resume attacks (on oil installations). By September 10, which is on Sunday, over 5,000 members of the Niger Delta Coalition of Agitators will shut down no less than over 20 platforms."
"We have not given anybody any mandate to withdraw the notice to quit we issued. On the group (PNDPC) talked about, we have said we are not working with this set of old people again. The composition of that group is not different from that of PANDEF.
"Already, we are talking with leaders of ethnic nationalities and if at the end, we reach a conclusion, we will make it public. Nobody will withdraw the notice on our behalf – we will do that. The fact is that those that announced the withdrawal of the notice are not the ones that issued it. We don't know them."