Uhuru Kenyatta threaten chief justice after poll annulment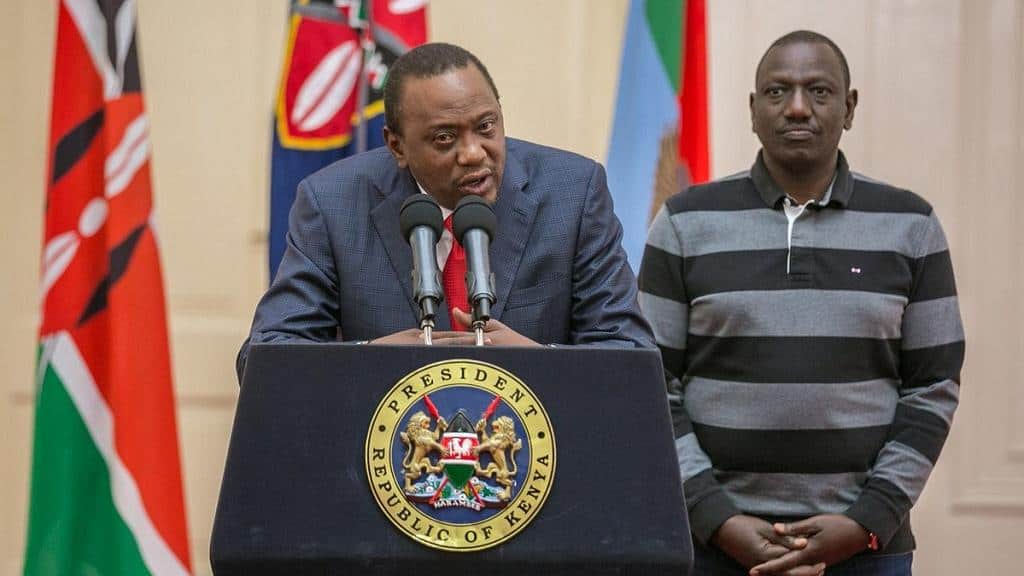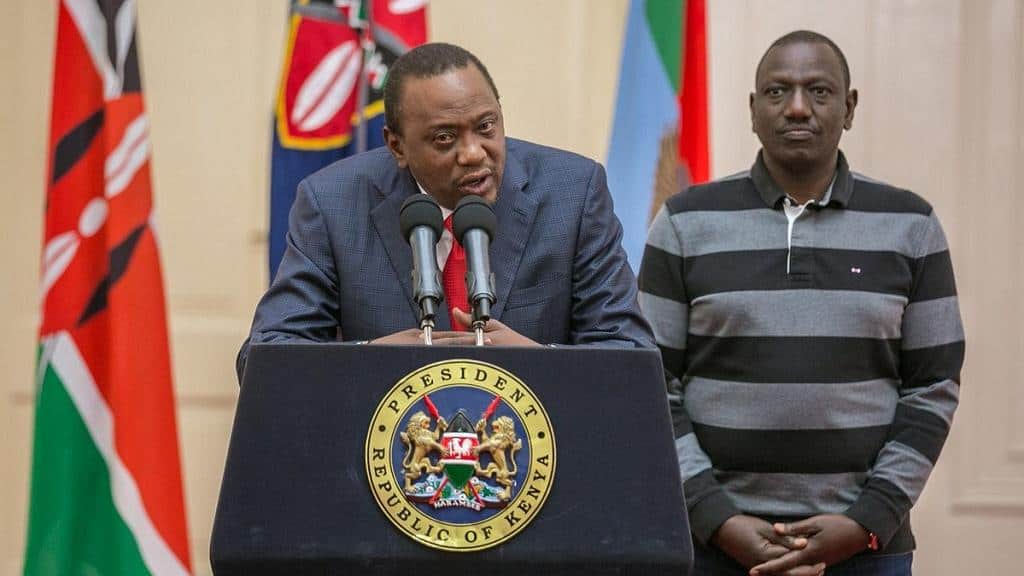 Kenyan president, Uhuru Kenyatta, has expressed his disagreement with the judges' position on a court ruling annulling his re-election on August 8.
The 55-year-old, who almost immediately went on the campaign trail, had some uncharitable words for the Supreme Court describing them as 'thugs.'
"Let those five, six people know, since the Kenyan people will still decide, they should wait for us to act after the people have made their decision. We are keeping a close eye on them. We are keeping a close eye on them. But let us deal with the election first. We are not afraid.
"[Chief Justice] Maraga and his thugs have decided to cancel the election. Now I am no longer the president-elect. I am the serving president… Maraga should know that he is now dealing with the serving president," he told teeming supporters in the capital, Nairobi.
The apex court on Friday annulled results of the country's presidential election which gave Uhuru a second term in office. The court ruled that fresh elections be held in sixty days.
The opposition coalition, NASA, led by veteran opposition leader, Raila Odinga; filed a petition at the court citing massive fraud and irregularities in the electronic transfer of results.
The Independent Electoral and Boundaries Commission (IEBC) declared Uhuru winner of the polls with over 54% whiles Odinga got a 44% of votes. The IEBC chair, Wafula Chebukati, has said he will not resign despite NASA stating categorically that they did not trust the entire commission.
Incidentally, the ruling Jubilee Party, have also insisted that they will not allow a new set of commissioners to handle the fresh polls so ordered by the court.
A video shared by the NTV Kenya news portal also shows the deputy president, William Ruto, taking a swipe at the judges. "We are friends, we may not be learned but we are not stupid.
DP Ruto: He (Maraga) has had his day, he has played his game. Ours is coming #Decision2017 pic.twitter.com/NlZTO9YPXU

— NTV Kenya (@ntvkenya) September 2, 2017
"He (Chief Justice Maraga) has had his day, ours is coming. (And) by the way, that is not a threat. He has had his day, he has done his game, our day is coming," he said to a cheering crowd.