Soldier killed in attack by suspected militants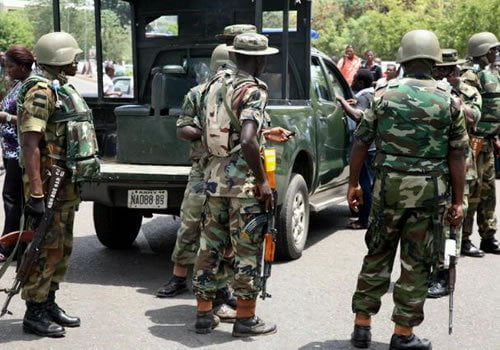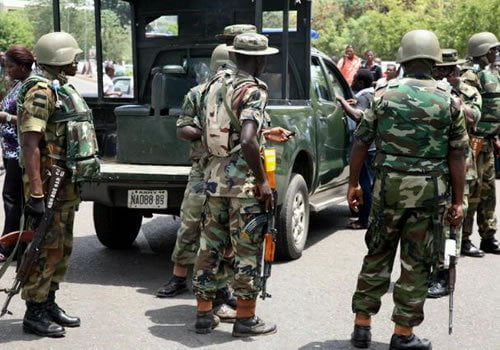 Two people including a soldier were killed in an attack by suspected militantson Monday at Letugbene community in Ekeremor Local Government Area of Bayelsa State.
Residents of the area had suggested that four soldiers, members of the Operation Delta Safe, were killed by the militants.
In a statement on Friday, however, a spokesperson of the igerian military said two people were killed.
"This is to put to rest exaggerated speculations on an incident involving our troops and suspected militants on Monday, 28th August, 2017 around 200 hrs near Letugbene community in Ekeremor Local Government Area of Bayelsa," Ibrahim Abdullahi, a major and spokespersons of the joint military operation said in a statement.
"During the firefight, one gallant soldier and a civilian staff attached to the military houseboat paid the supreme price for defending fatherland as against reports of four soldiers killed.
"A rescue team supported by gunboats was immediately dispatched to the area and they were able to locate and support two other soldiers who engaged the militants," he added.
Mr. Abdullahi said that a manhunt had been launched to fish out the perpetrators of the act some of whom fled into neighbouring communities.
He said that the ongoing operation to keep the oil producing Niger Delta safe was within the rules of military engagement in line with best practices. He assured that innocent residents had nothing to fear.
"Operation Delta Safe and indeed the Nigerian Military do not carry out reprisal attacks on innocent citizens as alleged in some quarters," he said.
"Members of the public especially those resident in areas where operations are being conducted are hereby advised to go about their normal lawful duties at this time of Sallah break and celebration."