Saraki did not sponsor thugs against Omoyele Sowore – Aide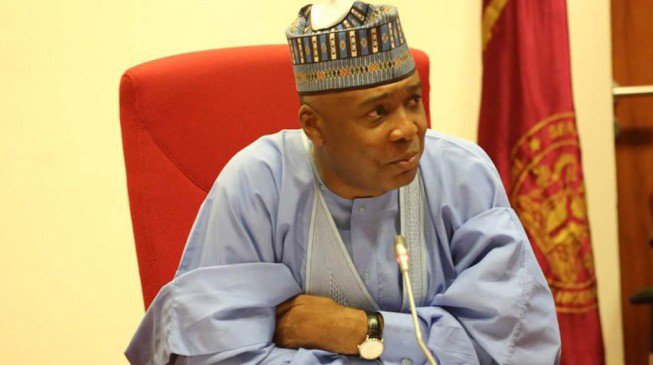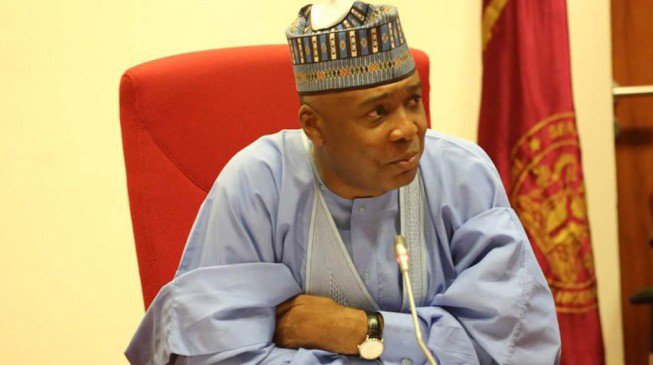 There was commotion in court on Wednesday when some thugs unleashed violence on innocent citizens who came to observe proceedings in the libel case between Senate President, Bukola Saraki and Omoyele Sowore, publisher of Sahara Reporters.
The court had asked Sowore to pay Saraki N4 billion for allegedly defaming him. But the activist is seeking a vacation of the order.
Giving his own account of what transpired at the court on his Facebook page, Sowore had alleged the thugs were sponsored by the Senate President.
But in a statement sent to TheCable on Wednesday, Saraki's special assistant on new media, Bamikole Omishore, however says his boss did not sponsor thugs to beat up observers at the high court in Kwara state.
"It is absolutely false that supporters of the senate president attacked anyone. It is on the record that Sowore has been making frantic efforts to instigate people against Saraki," he said.
"Sowore posted on his Facebook page a few days ago begging people to come to court in Kwara state to his defence which failed, that must have been why he paid two people to disrupt the court proceedings.
"I was informed that two individuals were apprehended in Ilorin Kwara state at the premises of the court for trying to cause a fracas, during questioning they mentioned that they were paid by Omoyele Sowore of Sahara Reporters.
"Since the judge ruled against Sahara Reporters to pay damages of N4 billion, Sowore has been running from pillar to post to intimidate everyone including members of the judiciary. But the time has come for that to stop and we are determined to follow this to the letter.‎"
Download NAIJA NEWS app: