Ekeuwku market : Police launch investigation into killings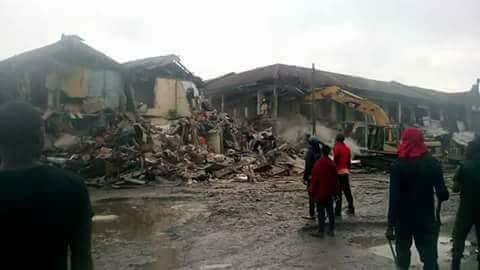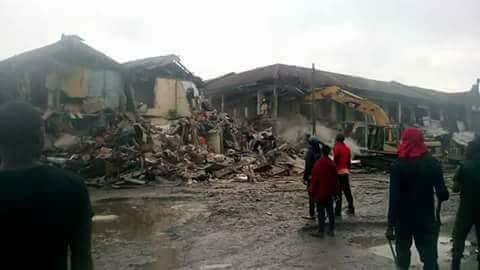 The police have opened an investigation into the death of 10-year-old Somtochukwu Ibeanusi, who was killed on Saturday at the Owerri main market of Imo State during a government sanctioned demolition exercise.
Traders and youths however attempted to resist the demolition which resulted in the military reportedly opening fire on them. One of the bullets hit Somtochukwu who was helping his parents evacuate their goods, and he died on the spot.
The father of the deceased, Isaiah Ibeanusi, had accused soldiers from the 34 Artillery Brigade, Obinze, of killing his son and demanded for justice to prevail in the death of his son.
Premium Times reports that the Imo state Commissioner of Police, Chris Ezike, has ordered an immediate invsetigation of circumstances that led to the killing.
"The case file had been transferred from the Owerri Urban Police Division to the State Criminal Investigation and Intelligence Department, SCIID," he said.
READ ALSO: River Police offer N1m bounty on fleeing ritual killer
"We will carry out an extensive investigation. A post-mortem would be conducted on the corpse. We are saddened by the development, but we would unravel the cause of the death."
He also debunked reports of intimidation of the parents by the police adding that the police.
Similarly, the leadership of 34 Artillery Brigade has denied the allegation that Somtochukwu was gunned down by soldiers.
The spokesperson of the brigade, Haruna Tarwai, in a statement said attributing the death of the boy to the soldiers "was malicious and was intended to put the army in public disrepute."
"Soldiers, who were deployed at the scene, were stationed at the exit points of the market to prevent hoodlums from stealing goods and wares belonging to the traders,'' he said.
Download NAIJA NEWS app: