Breaking Nigeria News Today Tuesday, August 29, 2017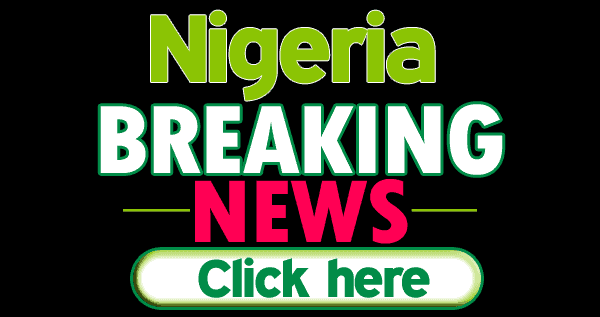 This is a roundup of some of the breaking news in Nigeria for Tuesday 29, 2017.
ASUU Strike Update: ASUU Shun Meeting With Federal Government
The Academic Staff Union of Universities (ASUU) shun a meeting with the Federal Government scheduled for today.
According to Channels Television, ASUU President, Biodun Ogunyemi, confirmed that the union will not attend the meeting.
According to him, ASUU has met, discussed the new offer from the FG and submitted a proposal to the government.
GET FULL DETAILS HERE
Military feeding Buhari wrong information on Boko Haram attacks
A member of the House of Representatives, Mr. Adamu Kamale, claimed on Monday that the Nigerian military has often given President Muhammadu Buhari wrong information on the capacity of Boko Haram to still carry out deadly strikes in the North-East.
GET FULL DETAILS HERE
Nigeria looses Senator Kanti Bello to death
A two-time senator from Katsina State, Kanti Bello, is dead.
He died in the early hours of Tuesday, in Abuja, aged 72.
Mr. Bello, represented Daura Senatorial Zone between 2003-2007 and 2007-2011, and was also the pioneer Managing Director of Katsina Steel Rolling Mill.
GET FULL DETAILS HERE
Nollywood actor, Obi Madubogwu is dead
Nollywood actor, Obi Madubogwu has died after battling with 'acute diabetics foot ulcers', Naija News can report.
Obi Madubogwu hit limelight after his role in the blockbuster 'Battle of Musanga' were he played the lead role.
Some months ago, the actor expressed his heartfelt thanks to Nigerians who helped him out financially, physically and spiritually.
GET FULL DETAILS HERE
We used Pastor's liver to cook pepper soup and plantain porridge – Kidnapper
A suspected kidnapper, Roland Peter, has confessed to the Rivers State Police Command how he and members of his gang used the liver and intestine of a pastor, Samuel Okpara to cook pepper soup and plantain porridge in Rivers State.
Okpara, who hails from Edoha community in Ahoada-East local government area of Rivers State, was kidnapped by the hoodlums on August 15, 2017.
GET FULL DETAILS HERE
Court orders final forfeiture of Diezani's N7.6bn loot
The Federal High Court, Lagos on Monday ordered the permanent forfeiture of N7,646,700,000 linked to Mrs Diezani Alison-Madueke, a former Minister of Petroleum Resources, to the Federal Government.
Justice Abdulazeez Anka made the order following a motion on notice argued before him by the Economic and Financial Crimes Commission.
GET FULL DETAILS HERE
Download Naija News App. Advertise with us. Send us enquiries and press releases.