Lagos: LASTMA employs 1,400 new officials
In an effort to curtail traffic bottleneck in Lagos State, the Lagos State Traffic Management Authority, LASTMA, on Sunday said it has employed over 1,400 new graduate traffic managers.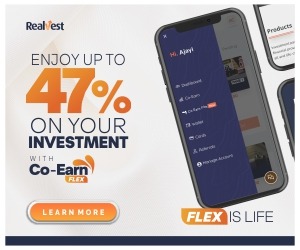 LASTMA Chief Executive Officer, Chris Olakpe, told the News Agency of Nigeria that the new officials were trained on effectiveness traffic management within Lagos metropolis.
Mr. Olakpe said that various orientation and training programmes were undertaken for LASTMA officials on traffic control and management to ensure professionalism in the discharge of their duties.
"The trainings are ongoing to capture the old officials within the state to blend with the newly recruited graduates. About 1,400 new officials were recently recruited and trained to bring improvement, discipline and curb gridlocks within the state. We have about 4,250 LASTMA officials to ensure free flow of traffic on various routes in Lagos State," he said.
The LASTMA boss said that the officials were trained on protocol of arrest, surveillance and traffic management.
Read also: How to cope when you travel to Lagos for the first time
Mr. Olakpe added that there were various disciplinary departments at the agency to punish any erring official in the course of duty.
"We have departments and sections that deal with discipline like provost marshal's office, surveillance and monitoring unit and LASTMA complaint units.
"All these sections are in position to deal with any official who disobey the rules and regulations of the authority," he said.
NAN reports that eight LASTMA officials were on August 14 sacked for receiving bribes.
The LASTMA chief executive said that the authority had been working earnestly to reduce traffic jam in Apapa and its environs.
Read also: Is My Daughter Alive? Father Of Missing Lady Calls For Help
He said that the agency had established "Operation Keep Traffic Moving'' to ease gridlocks in Apapa and other parts of the Lagos metropolis.
"LASTMA has been assisting in the movement of traffic in Apapa by trying to streamline traffic; it has been doing its best to reduce the gridlocks being experienced in the area," he said.
Source: Naija News