Fire engulfs female hostel in Plateau Polytechnic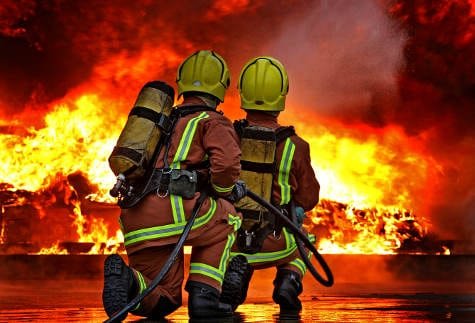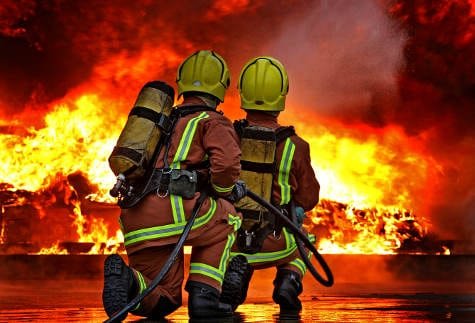 The female hostel in the Jos campus of the Plateau State Polytechnic was on Monday burnt to the groundby fire.
The fire, which started around 8.30am, lasted till 11.44am, leaving the entire school in a state of confusion.
Students and staff members scampered to safety, with some students making frantic but ineffective efforts to dowse the firestorm, Punch reported.
Fortunately, reports no life was lost in the fire outbreak that destroyed everything in the hostel.
"Many students had left for lectures when the fire started; no one was around to remove anything from the burning hostel," a security man, Yusuf Ade, told NAN.
The fire service personnel arrived the scene very late, at around 11.20am when the hostel had been completely gutted by the fire.
The Rector of the institution, Mr. Dauda Gyemang, who described the incident as "shocking", attributed it to a gas explosion which occurred at about 8.30am.
READ ALSO: Strike: NASU, NAAT, SSANU threaten FG
"We thank God that no life was lost in the inferno, but nothing was rescued," he said.
Gyemang said the incident was a huge loss to the institution.
"We shall move the students to another place, because the building is completely burnt down. It is very devastating," he said.
The Rector wondered why the students kept cooking gas in the hostel, saying it was against the school's regulations.
"The problem here is that students do not adhere to the institution's regulations; they are not supposed to cook in the hostels," he fumed.
Gyemang said the burnt building would be rehabilitated "in no distant time," and urged the students to remain calm.
The hostel's representative, Miss Christiana Azi, told NAN that students lost everything, "including original copies of their credentials, clothes, foodstuffs and other valuables."
"The incident is shocking and devastating. It will be very difficult to recover from it," she said. (NAN)
Source: Naija News