Odu'a, ABUAD to invest N12bn in moribund textile mill
The Odu'a Group of Companies and the Afe Babalola University, Ado Ekiti have consented to invest N12bn for the conversion of the moribund textile industry in Ado Ekiti to an industrial park.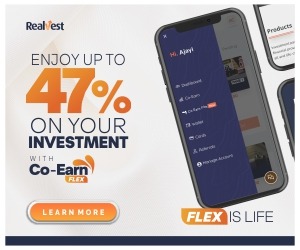 The industrial park will comprise 31 small-scale industries with materials for most of them already produced at ABUAD.
Plans are underway by ABUAD to set up a technical and vocational centre, and an academic centre at the factory site, where diploma in three engineering courses and advanced level certificates will be awarded, PUNCH reported.
Speaking at the formal presentation of the project design, ABUAD's founder, Chief Afe Babalola (SAN), decried the fact that Nigeria had been left behind by the countries, including Brazil and India that planned industrial revolution.
READ ALSO: Economy: Monetary policy offers limited tools for recovery from recession
Babalola also added that while Brazil and India made conscious effort to sustain their industrial development strategies, Nigeria had derailed, which has resulted in the closure of many companies.
"The British said that Nigeria, India and Brazil would join the league of advanced countries in the 60s; but today, when the two other countries got it right and joined them, Nigeria didn't. This is worrisome and disturbing.
"We shouldn't allow such textile mills that were the hub of the Ekiti economy to die. But with this plan, the factory will bounce to life by becoming an employment generation, vocational and academic centres, where people can benefit," he said.
The GMD of Odu'a conglomerate, Mr. Adewale Raji, said the factory was converted into a skilled and vocational centre under the tenure of former governor Kayode Fayemi, saying the module adopted then could not sustain the centre as a veritable training ground for graduates and artisans.
Raji said, "In this partnership, ABUAD is 60 per cent shareholder while Odu'a is 40 per cent. We are very optimistic about the sustainability of the centre. It is our hope that within a short period, we will develop a reputation for excellence through the giant strides and accomplishment of its graduates and the industrial products of the proposed industrial park."
The Director, ABUAD Directorate of Technological Development, Prof. Adeyemi Aderoba, said the proposed industrial park would offer training in 12 courses, which he said would bear the semblance of a technical college.
Source: Naija News