I want to learn Pidgin English – Jamie Vardy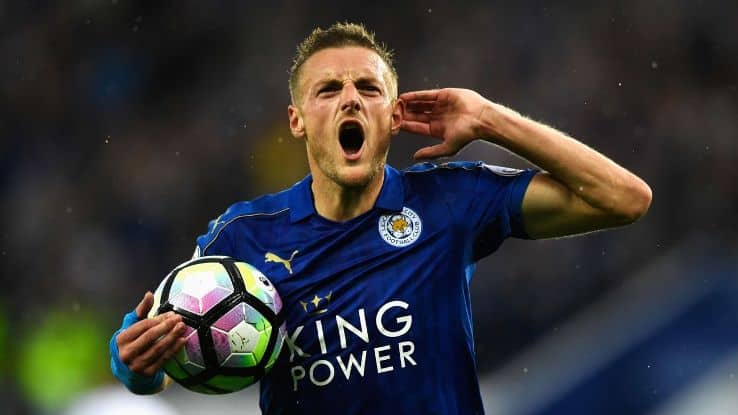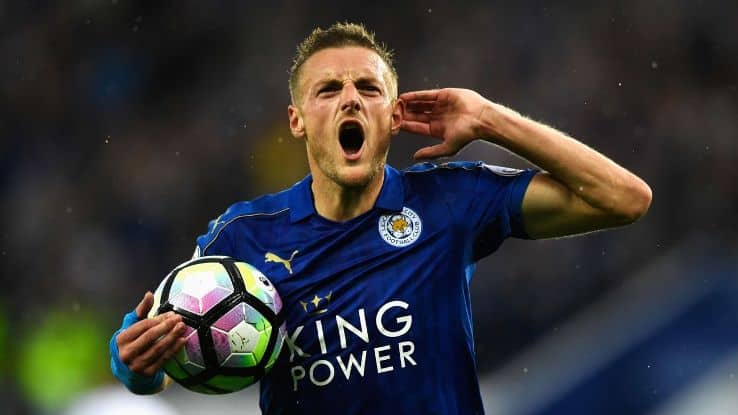 Leicester City and England striker Jamie Vardy, says he's learning how to speak Pidgin English as fluently as the Nigerian players in his team.
Wilfred Ndidi, Ahmed Musa, and recently joined Kelechi Iheanacho form the trio of Nigerian players plying their trade with Leicester City in the English top flight.
Vardy told TheCable that his only challenge with the Nigerian trio is their Pidgin English which he says is difficult to understand.
"The Nigerian players keep talking- Pidgin English you call it, right? It's hard to understand,"
"But I am trying to learn it and speak it like they do.
"They are great players. And as the team is trying to improve, that is why they are brought to the club – to help us improve.
"So, it is left to them to work hard and get on the playing field.
READ ALSO: Gernot Rohr names Mikel, 22 others for Cameroon game
Vardy, who was instrumental in Leicester's emergence as England's champions two seasons ago, said breaking Ruud van Nistelrooy's record of most consecutive goals in the EPL was an emotional experience.
"That was the best achievement of my career as a footballer," he said.
"At that moment when I realised that I broke Van Nistelrooy's record, I didn't know what to do or how to deal with that but I was happy. I was emotional."
Vardy further revealed his hopes that Leicester City can repeat the 2015 heroics which saw them crowned champions of the English premier league.
"Who knows? This is football. Any club can win it. Or we can too," he added.