I never said I will commit suicide if Buhari returns alive – Fayose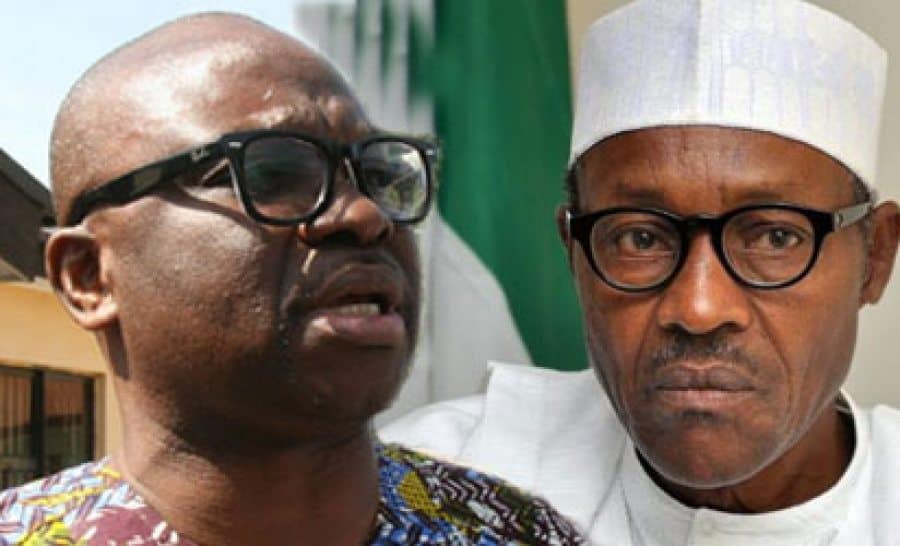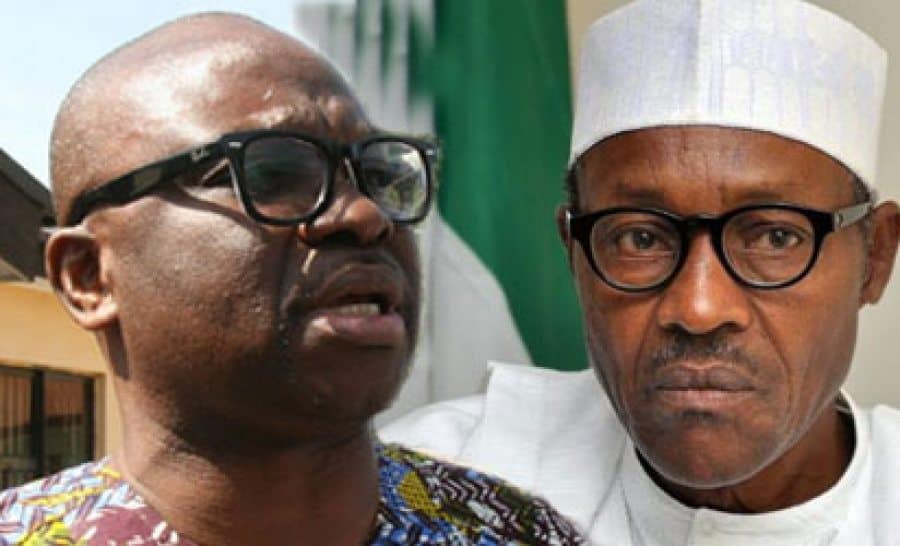 Ekiti State Governor, Ayodele Fayose, has denied claims linking him with a statement in which he vowed to commit suicide if President Muhammadu Buhari returned to Nigeria alive.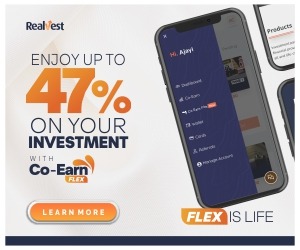 The Chief Press Secretary to the governor, Idowu Adelusi, said on Monday that the statement was a brain child of the APC in the state.
"Mr. Fayose never said he would commit suicide if the President returns to the country," he insisted.
"It is the creation of the APC. It is their style to create such falsehood."
He said, instead, the governor had always wished the president well and only wanted the truth about Buhari's health revealed to Nigerians.
While celebrating the arrival of Mr. President at a rally in Ado-Ekiti on Monday, the APC highlighted the alleged vow by Mr. Fayose to commit suicide if the President returned to the country.
READ ALSO: Buhari's return: Herdsmen threaten to sue Fayose
Naija News recalls that the "I will commit suicide" statement credited to Mr. Fayose, made the rounds in the social media on July 22, but was denied by the governor.
Fayose, was quoted as saying, "I will commit suicide if Buhari comes back alive."
Mr. Fayose's media aides had blamed the rumour on the handiwork of the Buhari propaganda machinery.
Mr. Fayose's Special Assistant on Public Communication and New Media, Lere Olayinka, had in his reaction, same day the quote emerged, debunked the statement.
"Kindly disregard this statement, as it did not emanate from Governor Fayose," he had said.
"It is their usual way of shifting the people's attention from the real question Nigerians are asking, as to the whereabouts of the President. At no time was such statement made by the governor."
President Buhari returned to Nigeria on Saturday. He had been on medical vacation in the United Kingdom since May 7, 2017, treating an undisclosed ailment.
Source: Naija News