'Those calling for Buhari's resignation are sick' – Gov Ortom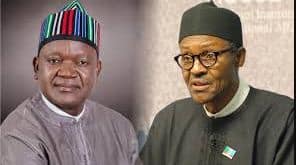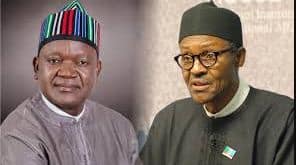 The Governor of Benue state, Samuel Ortom says those calling for President Muhammadu Buhari's resignation should undergo mental examination.
Ortom said this while addressing newsmen at the Nnamdi Azikiwe International Airport in Abuja.
The Governor said that God, through the prayers of Nigerians, has granted the President good recovery.
He said, "those calling for Buhari's resignation should have their heads examined. There is nothing special about a human being getting sick. They should rather pray for him. The good thing is that God has answered Nigerians' prayers and restored him."
Read also: Buhari threatened and insulted Nigerians, refused to apologise – Fani-Kayode
Reacting to the issue of the ultimatum issued to Fulani herdsmen in Benue, Ortom said "There is no reason for any group to give any ultimatum to anybody or group in my state. The law on grazing is not meant to give anyone breeding cattle in any part of my state any ultimatum to leave the state. What we want is for people to ranch their cattle and nothing more.
"Nigerians are free to live and work in any parts of Benue State and we have no given anyone the authority to threaten any other person under any guise whatsoever and the police should go after those who issued the threat and bring them to book. There is no ultimatum in Benue State," he added.