Breaking News: Pastor E A Adeboye Visits Buhari In London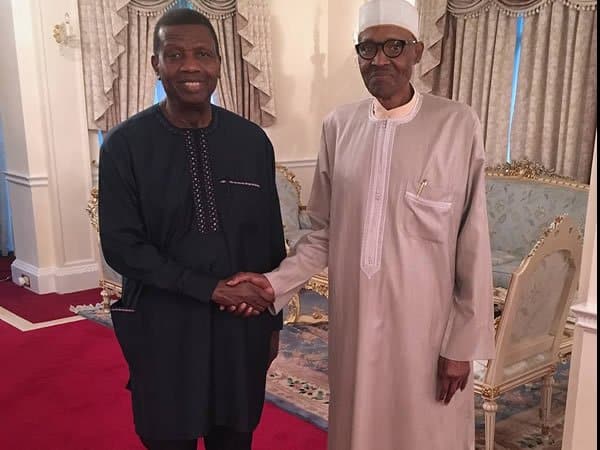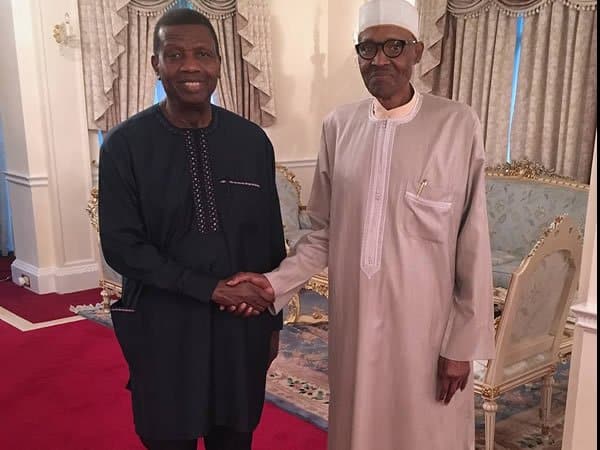 President Muhammadu Buhari on Friday hosted the General Overseer of the Redeemed Christian Church of God, Reverend Enoch Adeboye at the Abuja house in London.
Adeboye, who was dressed in a black native attire was seen sitting with the ailing president who was spotted reading the former's biography, which he recently launched.
President Buhari has been away from Nigeria for 100 days on a medical leave.
Nigeria News recalls that just 24 hours ago the Senate President Bukola Saraki and Speaker of House of Representatives Hon. Yakubu Dogara London on 17th August 2017 visited President Muhammadu Buhari at the Abuja House.
Speaking after their trip to London, Dogara urged Nigerians to continue to pray and offer thanks for answered prayers for the safe return of the President.
"Today we visited His Excellency, President Muhammadu Buhari. I am glad that he is doing well."
"His health has improved tremendously. I urge all Nigerians to continue to pray and offer thanks to God for answered prayers and for the safe return of Mr. President."
Source: Naija News