The UN and Red Cross said the death toll from the floods and mudslide in Sierra Leone has risen to 400 with 600 still missing.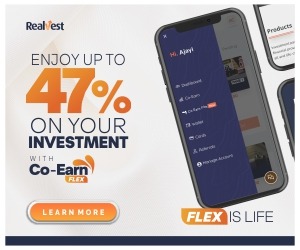 "We still have hope to find survivors but the chances are getting smaller every day," Red Cross
Secretary-General Ehadj Sy said on Friday.
The West African country had reported 350 fatalities on Thursday.
UN agencies has launched operations to aid affected communities and to stem disease outbreaks.
READ ALSO: Sierra Leone Mudslide: 109 children confirmed dead
The World Food Programme is working to provide food assistance to 10,000 people, spokesperson Alexandra Vellucci said.
"The main priority for children is to prevent the spread of diseases,cholera, of course which is endemic in Sierra Leone, but also other diarrhoea-causing diseases," said Christophe Boulierac, spokesman of the UN Children's Fund.
Sierra Leone has the fifth-highest child mortality rate in the world.
Most deaths occurred in an informal settlement on the outskirts of the capital Freetown.
It lies beneath Sugarloaf Mountain, where a mudslide made an estimated 3,000 people homeless, according to the Red Cross.
The natural disaster was exacerbated by man-made soil erosion and by home construction in flood-prone areas.
According to the UN, China has announced one million dollars in aid to Sierra Leone, while the European Union pledged an initial 300,000 euros (350,000 dollars).
NAN reports burials began on Thursday for 300 people killed in Sierra Leone's mudslide while the search went on for hundreds of others still missing.
In a ceremony attended by President Ernest Bai Koroma, wooden coffins were lowered into hurriedly dug graves at a cemetery in Waterloo, as the country tried to begin recovering from one of Africa's worst flood disasters in living memory.
"Today is another sad moment for our compatriots who have suffered a tragic death," Koroma told mourners, hinting at the 2014-16 Ebola epidemic, which killed 4,000 people in the former British colony.
READ ALSO: Tragic! Landslide kills 40 people in DR Congo
Many killed by Ebola were buried in the same cemetery.
The search for remaining bodies intensified at the mudslide site as aid agencies warned that corpses trapped in the mud are likely to contaminate water sources and cause outbreaks of disease.
"The topography of this area is not easily accessible, but as military we continue to make headway," said Col. AbuBakarr Bah, who is leading a search team.
Local construction companies have lent excavators but many volunteers are digging with household tools and whatever else they can find, said Red Cross spokesman AbuBakarr Tarawallie.
(NAN)
Source: Naija News