Impeached Edo State Deputy Speaker refuses to return cars
The crisis rocking the Edo State House of Assembly is yet to be fully abated as the impeached Deputy Speaker, Mrs. Elizabeth Ativie, has held on to some cars purported as official cars, even after the House directed her to return them to new principal officers.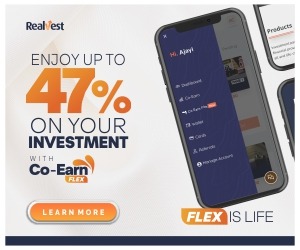 In her claim, she said the cars were given to her as personal gifts by a former Edo State Governor, Adams Oshiomhole.
The former Speaker, representing Igueben constituency, Dr. Justin Okonoboh, and his deputy, Ativie were on Monday impeached by 19 out of the 24 members of the House. The former Majority Leader, Mr. Foly Ogedengbe, was also removed.
They were accused of gross misconduct, incompetence and greed.
After taking over, the new Speaker, Mr. Kabiru Adjoto, directed the Clerk of the House, Mr. James Omoataman, to retrieve the vehicles and other official items from the impeached principal officers before the close of work on Tuesday.
READ ALSO: Omokri is a liar – Barth Nnaji slams ex- media aide
The clerk in a letter of reminder to Ativie, dated August 16, 2017, directed Ativie to return the official vehicles and hand over the keys to him.
But Ativie, who represents Uhunmwonde Constituency and the only female member of the House, claimed the vehicles, comprising a 2016 Lexus jeep, one Prado jeep and two Hilux vans, were officially given to her for personal use by Oshiomhole.
The lawmaker, in a letter dated August 16 and signed by her lawyer, Mr. Olayiwola Afolabi, and addressed to the clerk of the House, stated that Oshiomhole had in a letter he personally signed on June 19, 2016, given the vehicles to her in acknowledgement of the sacrifices she was expected to make for the peace, security and well-being of the state.
READ ALSO: Buhari's government is the best thing to happen to Nigeria – Nobert Young
She stated that Adjoto, who was then the Chief Whip, led the delegation of the House to the executive arm of government where the decision to give her the vehicles as the ex-Speaker was taken and implemented.
"After the vehicles were given, our client went to the licence office with the said letter and registered the vehicles in her name. In the exercise of her bona fide right of ownership, our client has sold one of the vehicles (Lexus jeep, 2016 model)," Ativie's lawyer said in the letter.
Source: Naija News