Oyo Govt disburses N13bn for workers' salaries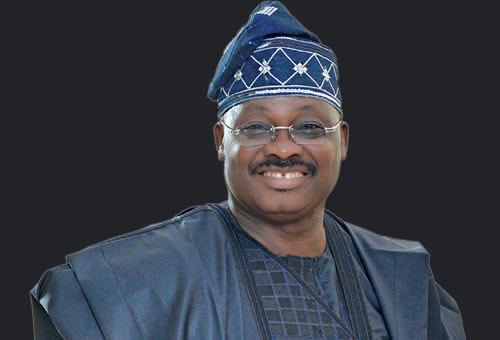 The Oyo State Commissioner for Local Government and Chieftaincy Matters, Mr. Bimbo Kolade, on Wednesday said the state government had released N13 billion to pay five months' salaries owed council workers, primary school teachers and pensioners in the state.
According to him, the N13bn released by the office of the state's Accountant General was from the April, May and June allocations for the councils and their share of the Paris Club loan refund, adding that the amount also included funds for the State Universal Basic Education Board.
He noted that out of the Paris Club loan refund of N7.9bn, the state government released N2bn for council workers and pensioners' welfare.
It was also gathered that, the state Governor, Abiola Ajimobi, has assented to the Community Service Punishment Bill, that will enable convicts to undertake hours of community service for minor offences instead of prison terms.
During a visit to the headquarters of the state judiciary, where the governor met with the Chief Judge, Justice Munta Abimbola, Ajimobi expressed his concern over the situation in prisons across the country, saying that majority of the inmates were awaiting trial.
Ajimobi said, "I have observed the continuing congestion of our courts in spite of various efforts at decongesting same. For this reason, I have directed the AG to work with the CJ to design a structure that will ensure that the issue is finally laid to rest.
"I have also directed the AG to ensure the passage of a law to establish the Oyo State Multi-Door Court House as an alternative dispute resolution mechanism for easier access to justice and decongestion of dockets.
"Similarly, I have assented to the Community Service Bill to ensure that alternative sentencing regime is available in Oyo State for offenders in minor cases. This is part of our ongoing efforts to decongest the prisons."
The governor also urged the judiciary to sustain its support for the executive for quick administration of justice.