Ozubulu Massacre: Intended target "Bishop" visits victims of the Anambra church killing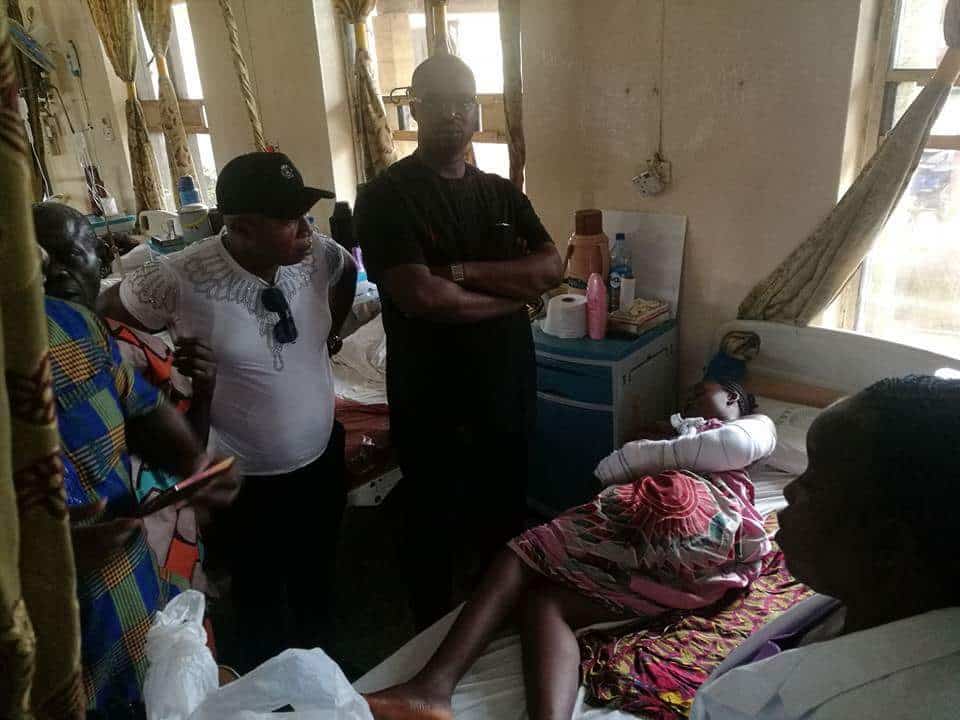 The alleged intended target of the gruesome church attack in Ozubulu, Chief Aloysius Ikegwuonu, a.k.a Bishop,had on Monday, visited the victims of the church gunfire.
The massacre which shocked the whole nation on 6th August 2017 at St. Phillip's catholic church, Ofufe-Amakwa Ozubulu, Anambra state, left the country in a state of mourning, as 13 innocent lives were the lost and about 18 others left to nurse various degrees of injuries.
Initially, reports by the Anambra state government disclosed that the attack was an outcome of a feud between "two brothers" while the Commissioner of Police in Anambra State, Mr Garba Umar described the incident as a 'gang war'.
Investigations are still ongoing, as the Police is yet to conclude on the circumstances surrounding the unfortunate incident.
To the surprise of many, Aloysius Ikegwuonu, the founder of Ebubechukwu Uzo Foundation, who lost his father in the cruel attack paid a visit to casualties of the massacre.
He has been pictured visiting the injured victims of the St Philip Catholic Church Ofufe Amakwa Ozubulu at various hospitals where they are receiving treatment.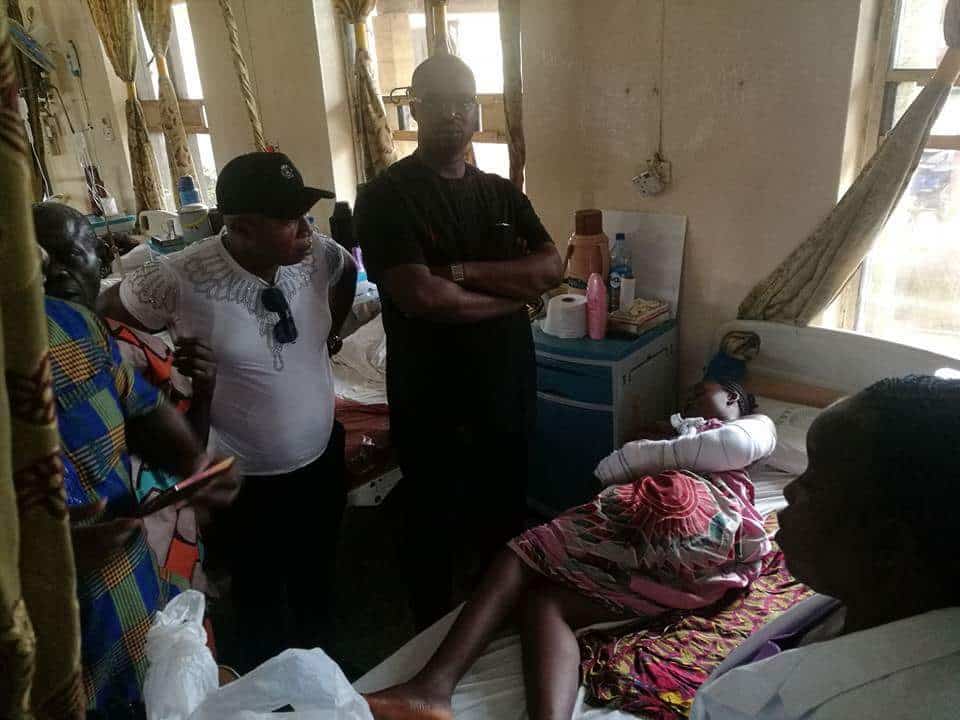 Meanwhile, Ikwegwuonu's visit has been greeted with mixed feelings by Nigerians.
Download NAIJA NEWS app: