Sultan calls for devolution of the economy rather than restructuring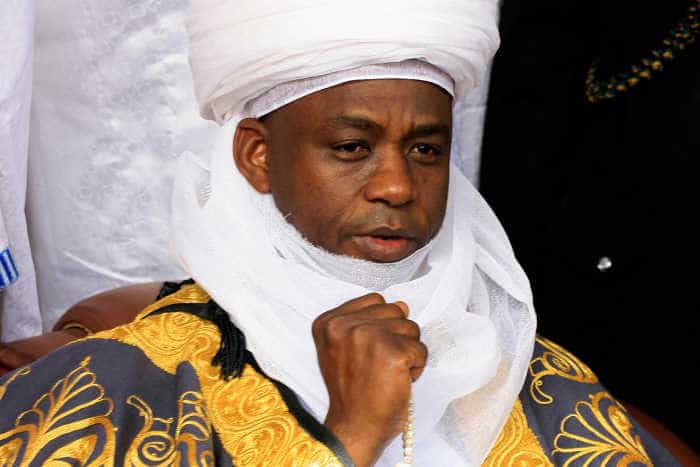 The Sultan of Sokoto, Alhaji Sa'ad Abubakar, has called on Nigerians to concentrate on the devolution of economy rather than the restructuring of Nigeria.
The Sultan made the call at the Niger State Investment Submit in Minna.
The summit which had economic experts, industrialists and manufacturers as well as some state governors across the country in attendance, was organised to attract investors in various fields to boost the state's economy.
He said that the nation is blessed with human and mineral resources needed to achieve greatness.
He explained that, Shiroro Dam in Niger, Goronyo Dam in Sokoto and several others across the country should be used to start all-year farming.
He explained that proper utilisation of the nations dams would enable farmers produce assorted food crops for both local consumption and export.
" Rather than the clamour for restructuring the country, emphasis should be on Federal Government releasing dams across the country to state governments for massive participation of Nigerians in all-year farming seasons."
We have the ability and technical knowledge to feed the continent with what we can produce, with the required political commitment, through the provision of modern farming implements for our teaming farmers."
He also urged Federal Government to ensure early completion of Minna to Suleja road and Ilorin to Kaduna federal roads .
He said that the poor condition of the roads is affecting smooth economic development of the state and the region.
He called on the state government to ensure proper analysis and smooth implementation of programmes put forward by individuals and corporate organisations during the submit.
He said that Nigeria was one of the best countries in the world with various mineral resources needed to better the lots of the public.
Gov.Aminu Tambuwal of the state commended the Acting President, Prof. Yemi Osibanjo, for providing a purposeful leadership for the political growth of the country.
He said that the state governors would continue to support and cooperate with the Federal Government for peace,progress and political growth of the country.
" We will continue to initiate people-oriented policies and programmes that will ensure rapid growth. "
"Above all, various forms of security measures will be put in place to guarantee the safety of our farmers to ensure the production of assorted food crops for local consumption and export,'' he said. (NAN)