Lagos Govt. says arrested LASTMA officials took bribe
The Lagos State Government has disclosed that eight officials of the Lagos State Traffic Management Authority (LASTMA) arrested last Thursday at the Agege-Pen Cinema area of the state took bribes.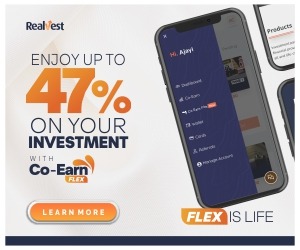 The government asserted that the officials had arrested some commercial buses at the Abule Egba area and requested N7,200 bribe for each of the vehicles.
The LASTMA officials were subsequently arrested after collecting marked notes from the motorists.
Naija News had earlier reported that the LASTMA officials were arrested after supposedly impounding a commercial bus belonging to a top government official
The LASTMA General Manager, Mr. Olawale Musa, was reported to have barged into the LASTMA premises in Agege and ordered the arrest of the zonal commander, head of operations, among others.
But the state government, in a statement by the LASTMA Public Affairs Officer, Mahmud Hassan, maintained that the officials took bribes.
The statement read, "The officials, who were attached to the Agege-Pen Cinema office were arrested last week. They are Adebeshin Adeola, Davies Idowu, Folashade Abolade, Shittu Lanre, Akinkotu Olusoga, Olowu Said, Olaoye Peter and Adebola Said.
"The duo of Adeshina and Idowu had earlier arrested two Lagos-painted commercial buses, with number plates FKJ 770 XT and KRD 558 XM, driven by one Olatunji Mayowa and Donatus Eze, respectively, at the Abule Egba area of the state for seat belt violation.
"The actions of the drivers were in violation of the Lagos State Traffic Law, and the buses were subsequently apprehended and taken to the Agege-Pen Cinema office of the agency.
"However, the matter took a new twist when the apprehending officials, in conjunction with the General Duty Officer, demanded the sum of N7,200 from each of the bus drivers before the release of their buses.
"The drivers, knowing the position of LASTMA on corruption, alerted the agency and marked currency were given to the complainants and collected by the officials in a successful sting operation organised and coordinated by the Provost Marshal of the agency, Mr. Femi Ajibosho."
The statement also expressly stated that the provost marshal arrived when Abolade was about collecting N7,200 from Eze, while Mayowa's marked naira notes were found on the official after a search.
Hassan said at the same location, patrol officers– Lanre, Olusoga, Olowu, Adebola and Peter– arrested a vehicle for traffic law violation and asked Abolade to aid the collection of bribe on their behalf from the alleged offender before the release of the vehicle.
"All the traffic officials involved in this shameful act have been released on bail, but are to face the full weight of the Lagos State Public Service Rules and Regulations.
"The LASTMA General Manager, Mr. Olawale Musa, said the introduction of a culture of civility and respect for motorists' rights, was part of efforts to curb corruption in the agency. He said the agency would concentrate on efficient traffic management and control," he added
Source: Naija News