Buhari should be embarrassed by the disruption of anti-Buhari protest – Falana
A senior advocate of Nigeria, Femi Falana, says President Muhammadu Buhari should be embarrassed at the way in which the police, on Tuesday, attacked #ResumeOrResign, #OurMumuDonDo protesters.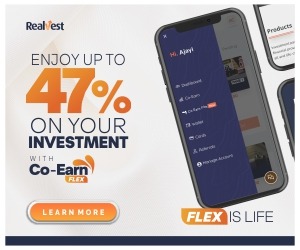 Recall that the #ResumeOrResign protest began on Monday, August 6, demanding the president to either resume work or resign, over his indefinite medical vacation in London.
But the police force on Tuesday attacked and dispersed the protesters, where several demonstrators were injured including Charly Boy, the leader of the protest, a Silvebird Tv reporter and cameraman.
The senior lawyer on Sunday, gave instances where the president led protests as a private citizen without harassment or assault from the police.
"It is pertinent to remind the presidency and the Nigeria Police Force that President Buhari had, in the recent past, taken part in peaceful rallies in Abuja to protest alleged manipulation of election results and perceived injustice in the country," he said.
"It is on record that as he exercised his fundamental rights to freedom of expression and assembly with other Nigerians on such occasions he was never subjected to any form of assault or intimidation by the police."
Falana urged the inspector general of police to apologise Charles Oputa, an entertainer popularly known as Charly Boy, who led the protest.
"By providing adequate security for the pro-Buhari demonstrators while harassing the anti –Buhari protesters the police engaged in the violation section 42 of the constitution which has prohibited discrimination on grounds of political opinion," he said.
"To that extent, the authorities of the Nigeria Police Force should apologise to Mr. Charlie Oputa and other members of the 'our mumu don do'.
"No doubt, the violent disruption of the anti-Buhari rally ought to have embarrassed President Buhari who had advised President Yaradua, in a similar situation, to step aside as he could no longer discharge the duties and functions of his office."
Falana also cited September 2003 protest by the defunct All Nigeria People's Party (ANPP) which was disrupted.
"The police authorities justified the disruption by claiming that the organizers of the rally did not obtain a police permit," he said.
"Completely aggrieved by the action of the police, Muhammadu Buhari and other leaders of the ANPP instructed our law firm to sue the inspector general of police to justify the legal validity of asking for police permit before protesting against the government."
He said the presiding judge of the case had identified protests as a recognised form of expression in a democracy.
Source: Naija News