Boko Haram: There are many Shekaus – Defence spokesperson
-There is no forensic report to support Boko Haram leader, Abubakar Shekau is still alive.
-Victory over Boko Haram is a process.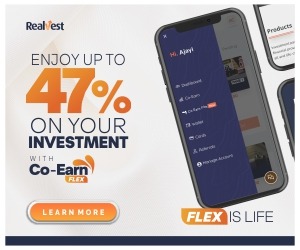 Defence spokesperson, Major General John Enenche, says the Nigerian military has evidence that Abubakar Shekau, the Boko Haram leader has been killed, but adds that there are many Shekaus.
Boko Haram has been defeated but total peace can never be achieved in the northeast like any other part of the world.
"Boko Haram has been defeated, but defeat is a process to achieving total peace. Defeat is a package and it has started; so why can we say categorically and confidently that Boko Haram has been defeated? We can say that because before then, you will agree with me that you cant move around the way people move around in the north-east now.
"Insurgents and terrorists had total control over some local governments, they were already collecting taxes as government, but now it is no longer so. They have been defeated, there is a level of security in Nigeria, but does that mean there is no armed robbery in Nigeria? If you study sociology, criminality, crime and all these vices are part of human living.
"There is no total peace anywhere in the world, and it can never exist. It is normal, it is a usual abnormality that comes with human existence."
Speaking about the repeated claims of the death of Shekau, the Boko Haram leader, Enenche said it is rather unfortunate that Nigerians chose to believe terrorists and not the army.
"It is rather unfortunate that people will believe liars and insurgents, criminals, who don't have the love of this country at heart. How true is it that the person you are seeing is the leader of Boko Haram? Somebody that appears on a video? Who can verify it, where is the forensic proof.
"The eveidence that we have that any Shekau that ever eliminated has been eliminated is as a result of our after action report. When you attack an area and there were individuals there from your intelligence, surveillance and recconaisance report, and now you take out that place and there's nothing left, that is an evidence.
"Anything can be uploaded, there is no forensic evidence that can say this. There are many Shekaus, there are various Shekaus, which is my strong belief.
Recall that men of the Nigerian army on August 11, laid siege on the UN building in Maiduguri, Borno State over claims that they believed Abubakar Shekau was hiding in the said building although the Federal Government has now apologized to the international body over the invasion.
It is also yet to be seen if the Presidential order given by Acting President Yemi Osinbajo for service chiefs to relocate to Maiduguri will yield the desired results in the continued fight against Boko Haram insurgents even as the service chiefs have already relocated to the war thorn North east region.
Source: Naija News