Sheriff boycott PDP convention as party extends Makarfi's tenure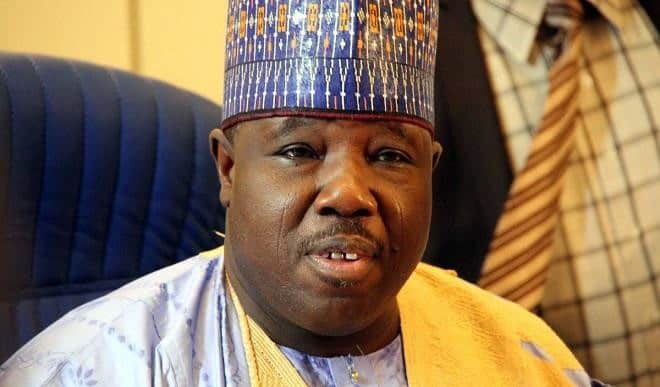 The Peoples Democratic Party (PDP), held its national convention in Abuja, on Saturday without the presence of Ali Modu Sheriff, its sacked chairman.
The party at the convention extended the tenure of Ahmed Makarfi, chairman of its national caretaker committee for another four months.
Makarfi tenute was extended in abid to give the committee ample time to conduct an elective national convention.
Sheriff and Makarfi were involved in a prolonged battle for the party's leadership position.
But on July 12, the supreme court ruled that Makarfi is the authentic chairman of the party.
Since the ruling, Sheriff and his camp have not been present at the party's national secretariat in Abuja.
Although the party had repeatedly said its doors are open for aggrieved and embattled members to return, Sheriff has not been seen in any PDP-related event.
On Friday, Biodun Olujumi, secretary of the convention's planning committee, had said the convention is open to all party members.
When asked if the party had specifically invited Sheriff to the event, she said: "all party members were invited".
Dayo Adeyeye, national publicity secretary of the party, had also told journalists that the party has extended an olive branch to Sheriff due to its policy of "no victor, no vanquished".
He said the policy was adopted in order to move the party forward.
Download NAIJA NEWS app: