Another kidnappers' den found in Lagos (Photos)
A new suspected kidnappers' den was uncovered around a drainage channel located at the Ile Zik bus stop, along the Lagos-Abeokuta Expressway on Thursday, causing a large crowd to gather at the scene.
It was learnt that two "mentally-ill" persons and two others found around the spot were picked up by the police.
Items recovered from the scene included decomposed human intestines, a kidney, as well as items such as a cutlass, pairs of slippers, underwear, clothes, condoms, among others, which were discovered along the drains.
The new discovery comes barely 48 hours after a similar den was uncovered by Lagos residents at Obadeyi bus stop along the same expressway.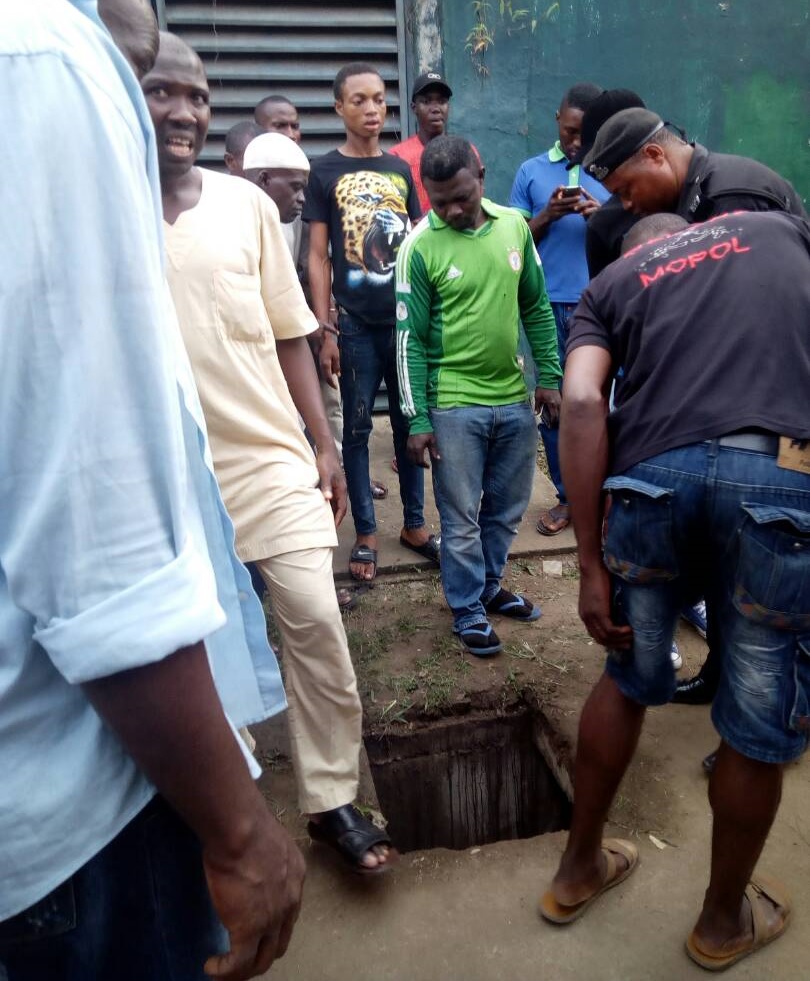 PUNCH Metro reports that residents had seen some persons in tattered clothes at about 1pm hovering around a spot, where a bag covered with black nylon was kept.
The suspected "mad man" was said to have taken to his heels when he noticed residents confronted his female counterparts with enquiries on their mission in the area.
A resident, who gave his name only as Joshua, said the fleeing suspect fuelled their suspicion and made them to search the spots around the drains, during which the items were uncovered.
In his words, "We saw a woman who dressed like a mad person loitering around the drains and we challenged her. At a spot, we saw a bag covered with black nylon. We found some plastic bottles in the bag. While we were emptying the bag and questioning the woman, we saw another 'mad man' close to the area. He tried to run away, but people gave him a chase and arrested him.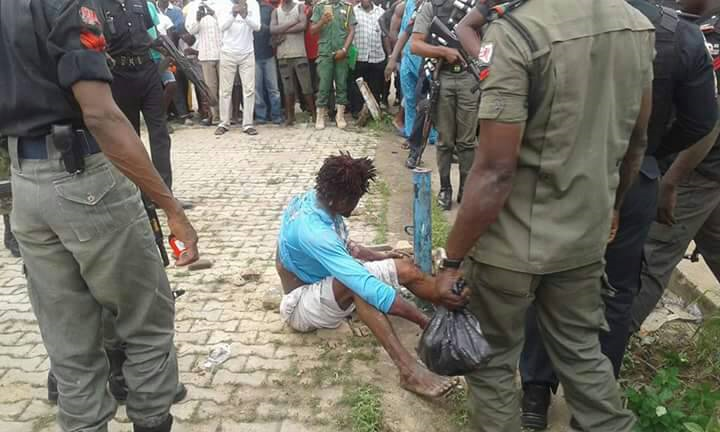 "While questioning and beating them, policemen came and took them away. We discovered something wrapped in nylon inside the bag. When we opened it, we saw a human kidney and intestines. They were later set ablaze."
Another witness, Bayo George, said the 'mad woman' was popularly called Iya Ibadan and had been staying around the area for long, adding that residents had been monitoring her movement since the similar Obadeyi discovery.
"Yesterday (Wednesday), people challenged her and while talking to her, they discovered a lot of new items in one of the bags she covered with tyres. The other man usually sits around this area too.
"Today (Thursday), we approached her again to ask her some questions and in the process, she ran into hiding in a bush along the drains. We brought her out with some nylons.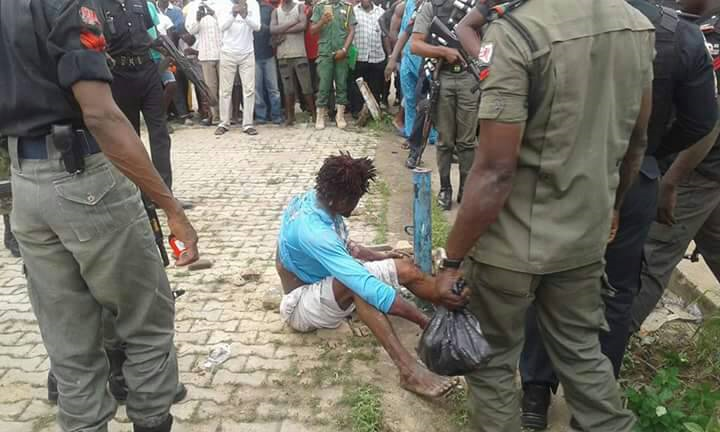 "When we emptied the contents of the nylons, we saw new and old female items like pants, bra, toothbrush, lip sticks, bags, a small Bible, comb, cosmetics, a sachet tomato, keys, pairs of shoes, cigarette, glass cup, drinks, and other items."
One Gbenga Folawiyo said two receipts of drug prescriptions bearing the Lagos State University Teaching Hospital,Ikeja, for a five-year-old, were recovered from her.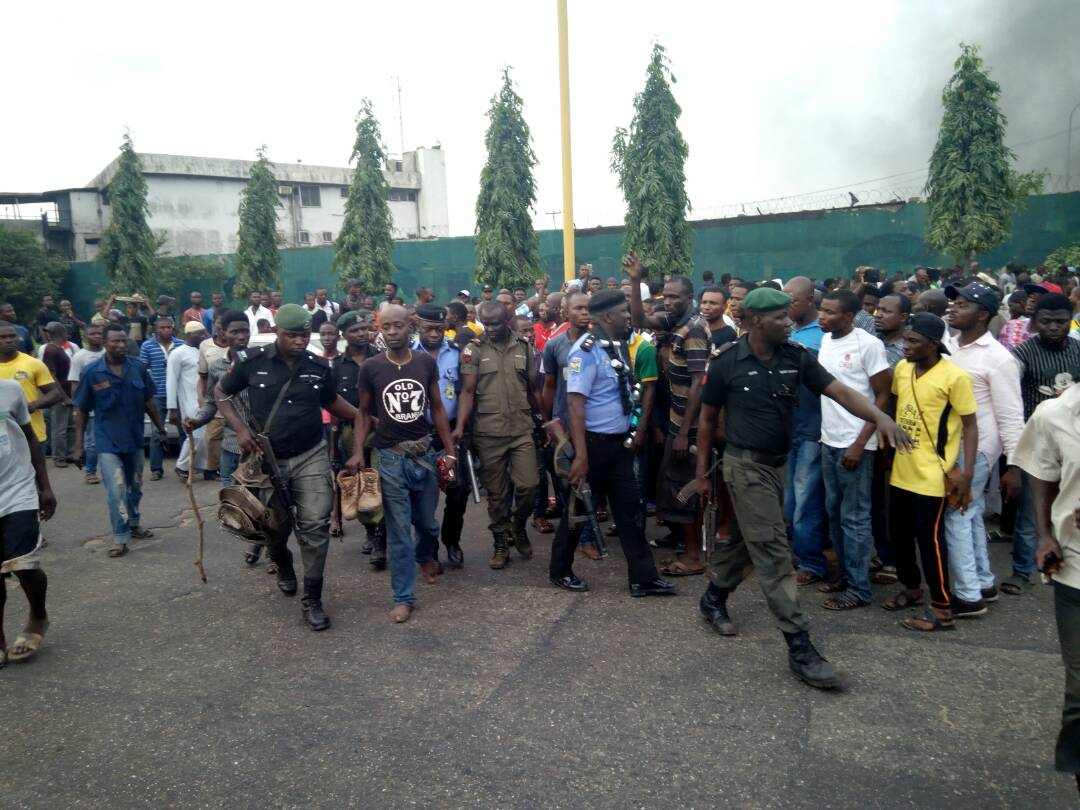 He said, "The registration number on one of the receipts is 062181. The two drug descriptions were dated June 28 and July 3, 2017 with N4,800 and N9,600 written on the two receipts respectively.
"N11,500 was boldly written on a paper and placed on the top of the nylon that contained the human parts. Three other persons were also arrested and taken to the Isokoko Police Station. Criminal activities have been on in this area for many years."
A lady, who did not disclose her name, revealed she narrowly escaped from some suspected kidnappers at the bus stop two weeks ago.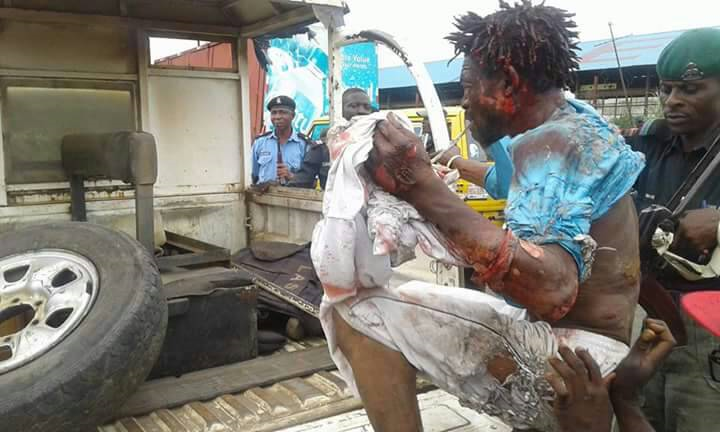 "I boarded a bus at Ikeja and a few minutes later, I discovered that a lot of people inside the bus had slept off as we were about to reach Ile Zik. I started shouting and the conductor was surprised that I was not asleep.
"When they noticed that a car was coming behind us, they turned back at Ile-Zik and went to stop the car at National bus stop. Immediately they stopped the car, the passengers woke up. I gave testimony in church last week to appreciate God," she said.
The Lagos State Police Public Relations Officer, ASP Olarinde Famous-Cole, said the police would investigate the incident.
He said, "We swung into action to protect some people from jungle justice. Most of these people are destitute; they live anywhere. It is unfair; let us investigate and come up with our findings. If truly they found human parts, what was the essence of setting them ablaze?"
Photos: thecable.ng