-Senate President, Bukola Saraki sacks 98 personal aides.
-He reportedly had about 300 aides before sacking the 98 affected workers.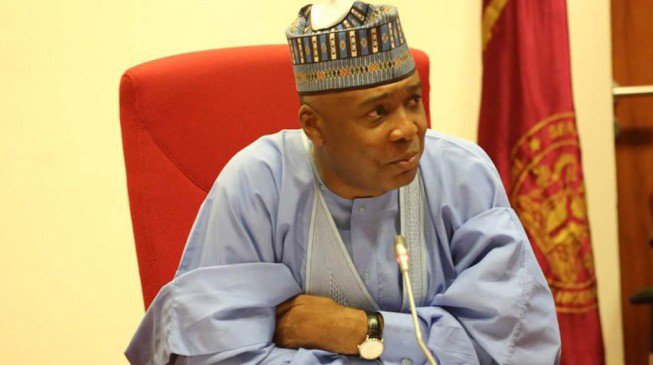 Senate President Bukola Saraki has reportedly sacked 98 of his  personal aides. He reportedly had three hundred aides before relieving 98 out of their duties.
According to the source of information, part of those relieved of their jobs are his director of protocol- Arthur Ndiwe and head of administration- Folashade Adigun.
Those sacked reportedly got their sack letters through the office of the Chief of staff, Hakeem Baba-Ahmed.
An aide to Saraki who spoke to Daily Trust said that the last batch of the affected aides, were given their sack letters on Tuesday.
He said: "They started last Wednesday and they have finished distributing the letters on Tuesday. Out of the 300 aides, about 100 were affected. You know we have some of our colleagues that are based in Kwara." According to the aide, those affected include director of protocol, Arthur Ndiwe and the head of administration, Mrs Folasade Adigun."
READ ALSO: Saraki Says His Son is not Interested in Politics
Another source in Saraki's office, who also confirmed the mass sack, said majority of those affected were staff of the National Assembly, who have been on secondment for over a decade.
But Yusuph Olaniyonu, special adviser on media to the senate president, said he was not aware of the mass sack.
"I am not aware of any sack. I am still at work," he said.