#ResumeOrResign: Nollywood Actor Jim Iyke joins protesters in Abuja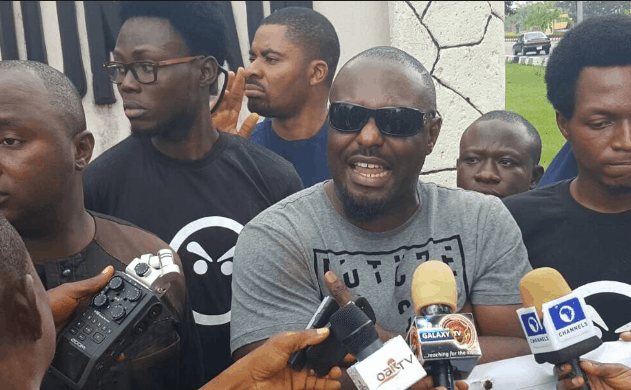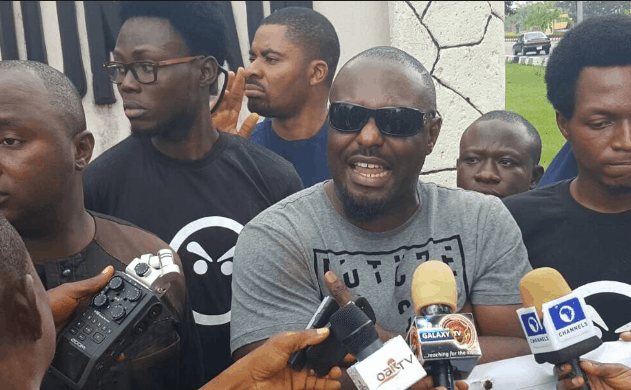 Nollywood actor, Jim Iyke, has joined the league of protesters demanding for the resignation or resumption of President Muhammadu Buhari.
The actor who joined the protest on Wednesday, bemoaned the present state of the country and voiced out his opinion while speaking to the media at the rally in Abuja.
He said: "The president has to either resume his duty, or resign. It is natural for people to grow old and become unable to discharge their duties properly. And when this happens, the aged is expected to step down."
Read also: Buhari has lost control of his government, Strong APC member decamps to PDP
"You cannot rule a country from outside another country for 94 days. It is not possible. We have turned to the caricature of the world. Has anybody tuned in to CNN lately? Did you not hear what they had to say about our great nation? We were once the giant of Africa but today; we are the joke of Africa. It is time we wake up."
The #ResumeOrResign protest which began on Monday over the medical vacation of President Muhammadu Buhari which is over 90 days, was led by the renowned entertainer, Charly Boy, alongside other social critic and activists.
Recall that on Tuesday, police attacked the demonstrators at the rally, where Charlie Boy, Mr. Uyi Amadin, a Silverbird Television reporter and many others were involved in the clampdown.
Read also: #ResumeOrResign: Leave Buhari alone, Senate warns protesters
Recounting his ordeal, Charlie Boy said, "before we knew it, they started with the water cannon. Then they tear-gassed us and set their dogs against us. Worried, I went to one of the policemen who was standing near me and asked him why they resorted to such action. Instead of responding to me, he suddenly raised the butt of his gun and hit me in the eye."
It was learnt that Charly Boy was quickly rushed to the hospital for treatment.
Read also: #ResumeOrResign: Police attacked anti-Buhari protesters, Charlie Boy, Others injured
Meanwhile, the presidency has urged Nigerians to ignore demands for ailing President Muhammadu Buhari to return or resign.
Download NAIJA NEWS app: