Biafra: Arrest these people before you arrest me – Nnamdi Kanu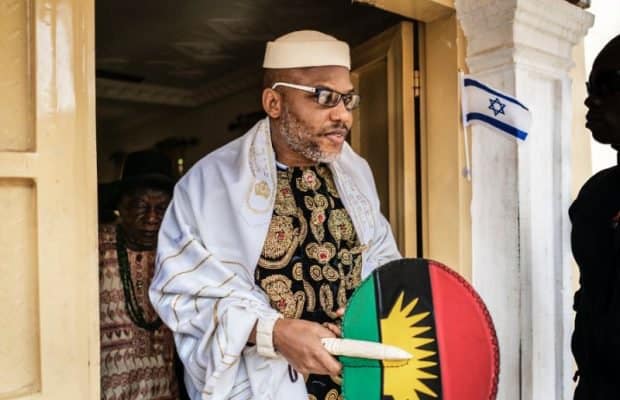 -Nobody can restrict my movement anywhere, Nnamdi Kanu declares.
-He also wants all Nigerians treated equally before the law.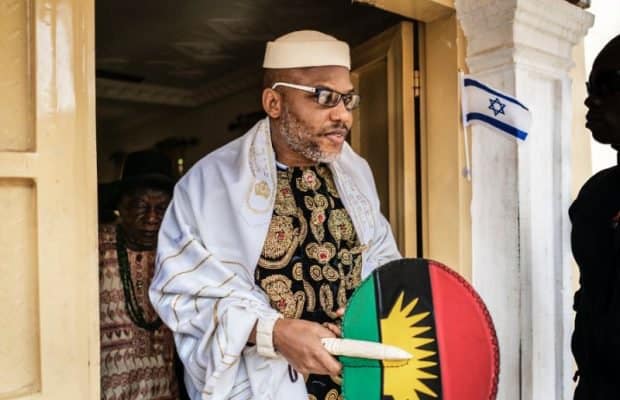 IPOB leader, Nnamdi Kanu, has decried a situation where a certain category of people seem to be living above the law simply because they are of the Fulani origin. He declared they should be arrested as well if anyone believes he should be re-arrested for violating terms of his bail condition.
In what is seen as a succinct response to those calling for his arrest, the leader of the Indigenous People of Biafra (IPOB), Nnamdi Kanu has told those calling for his arrest to first of all go after the likes of Tanko Yakassai, Ango Abdulahi and other Fulanis who have been making inciting comments.
The IPOB leader vowed to exercise his right of movement and association, stating that nobody had the power to restrict his movement in any part of the country and that he was free to go to any part of Nigeria, including Lagos.
READ ALSO: Herdsmen engage in fight with Akpagodogbo community members in Benue
He said, "But why will I be re-arrested and nobody is going to arrest Tanko Yakassai or Ango Abdulahi because of what they have been saying?
"Is it because they are Fulani? They own Nigeria? They are immuned to arrest? Is arrest only meant for Biafrans and not for Fulani?
"Who will arrest Lawal Daura of DSS for flouting court order to release Bright Chimezie Isinwa of IPOB? The Fulanis say whatever they like and go free and nobody holds them accountable because they own Nigeria", Kanu said.
According to him, "I go to anywhere I want to go. I don't listen to threats. They motivate me rather than dampen my spirit. That thing people say I cannot do is what I love to do. When the time comes, I will go to Lagos if I have to go to Lagos.
"I completely disagree with them. They are the pioneers of hate speech. Go through the text of speeches made by Ango Abdulahi, Tanko Yakassia or the ones made by one Abubarkar. Are those ones not hate speeches? Unfortunately, I blame the deplorable state of education in Nigeria because they don't know what hate speech is all about."