MASSOB disagrees with IPOB over Anambra elections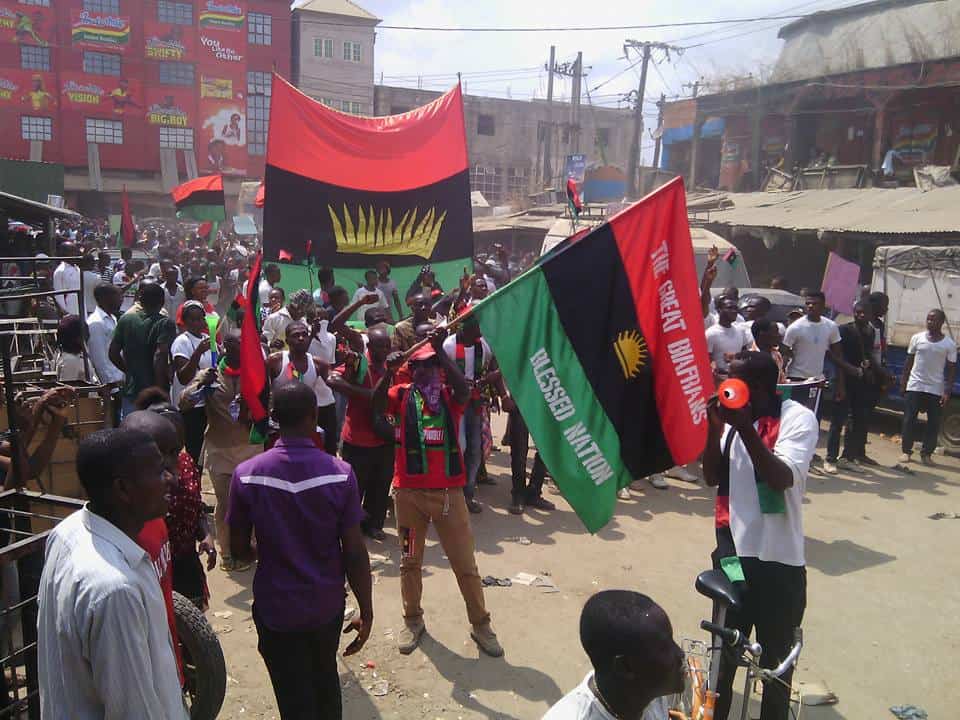 -You need voters' card to actualize Biafra – MASSOB.
-Scheduled Anambra elections will go on as planned.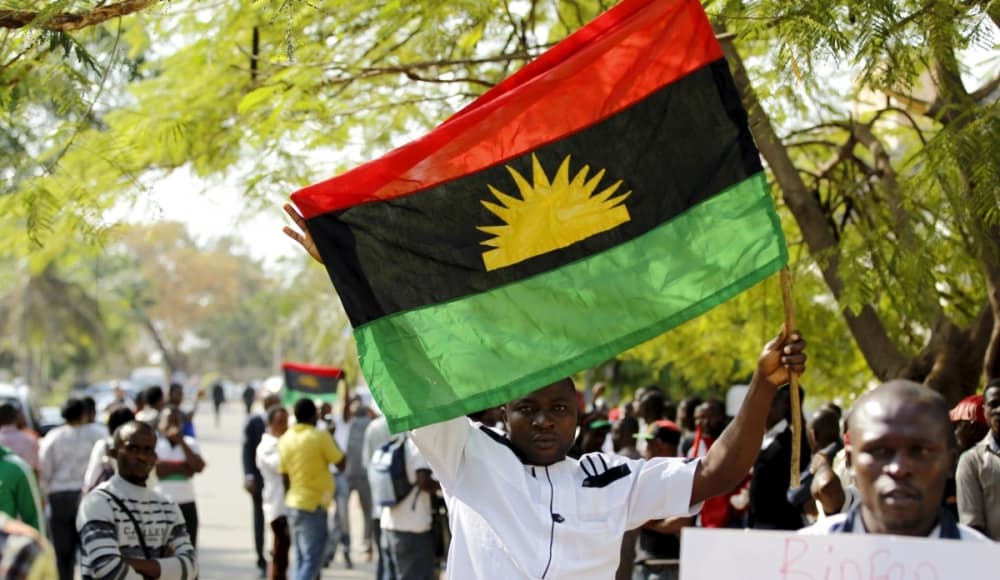 The Indigenous People of Biafra, IPOB have warned that elections will not be allowed to hold in Anambra state as scheduled except a referendum is done before the elections even though many other organisations as well as individuals have warned the Biafra agitators to sheath their swords and allow peace to reign.
Another group agitating for the creation of Biafra, the Movement for the Actualisation of the Sovereign State of Biafra, MASSOB, has  however, disagreed with the Indigenous People of Biafra, IPOB, over  their position that the scheduled Anambra State elections will not hold.
They (MASSOB) have now ordered all Biafrans of voting age to make haste, procure voters cards and vote en mass for their preferred candidates during the November Anambra election.
This is even as Inter-Party Advisory Committee, IPAC, has flayed IPOB and its leader, Nnamdi Kanu, on their stand to boycott Anambra election if a date is not set for a referendum for the process of Biafra.
The organisation maintained that Nigeria is still one sovereign nation and as such, all must join hands to make it work.
According to MASSOB, boycotting voters registration would be counter productive to the actualisation of Biafra republic, adding that voters card is a critical document for voting in a referendum that the pro-Biafra groups are agitating for.
READ ALSO: Biafra: God has said Biafra would Emerge as a Nation – Apostle Mbazuruike
National Secretary of MASSOB, Comrade Ugwuoke Ibem Ugwuoke, in a statement, yesterday, said the group, after its national meeting presided over by its leader, Comrade Uchenna Madu, resolved the following:
"That MASSOB orders all Biafrans that are constitutionally eligible to vote to immediately go for voters registration cards at the nearest INEC offices; that possession of the Nigeria voters cards is not for Nigeria election but for Biafra referendum.
"Boycotting voters registration and possessing the card is a self-inflicted decision for any referendum on self determination for sovereignty of a state.
"That for a proposed statehood of Biafra to be ordered and declared by United Nations, the voting population of Biafrans through the registration and possession of the voters card must be captured in the national demography of the existing political territory (Nigeria) from which the voting population of the coming statehood (Biafra) is seeking for a separation."
The Anambra state elections have been scheduled for November 18th, 2017.
Download NAIJA NEWS app: