Anambra Church Killing: Here Is The Man Gunmen Came For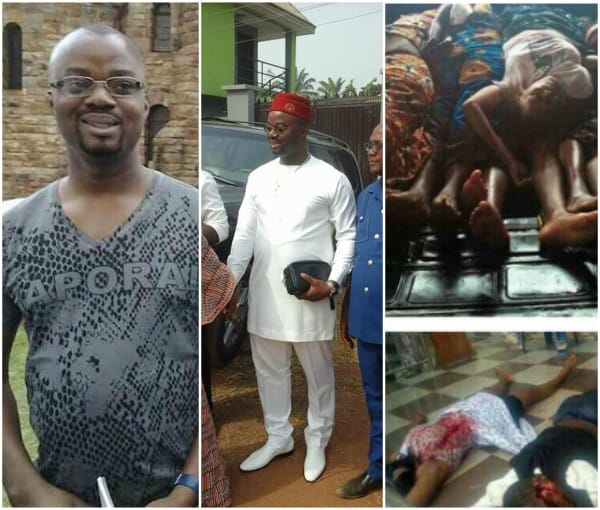 Naija News reported earlier today that many worshippers where killed when gunmen stormed St. Philip's Catholic Church, Amakwa Ozubulu in Anambra.
However, there are claims on social media that the attack was a spillover of a drug related feud, between two Ozubulu brothers who live in South Africa.
The main issue was said to be between Chief Aloy Ikegwuonu a.k.a Bishop (rumored to be a drug baron), and another Ozubulu man popularly known as Obrocho.
Naija News learnt that the gunmen had traced him to his house, but were told he had gone to church where he was meant to hold a thanksgiving service.
According to reports, the battle had claimed some lives already over there in South Africa.