IG to punish policemen who took pictures with Nnamdi Kanu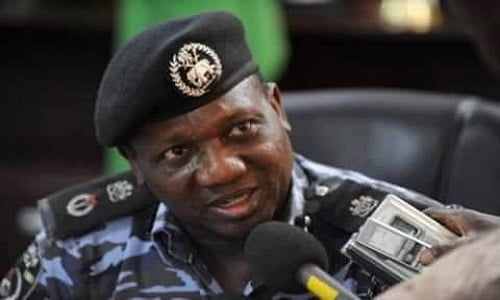 -Police men who took pictures with Nnamdi Kanu incurs IG's wrath.
-Police to boost its ranks with the recruitment of additional 10,000 personnel.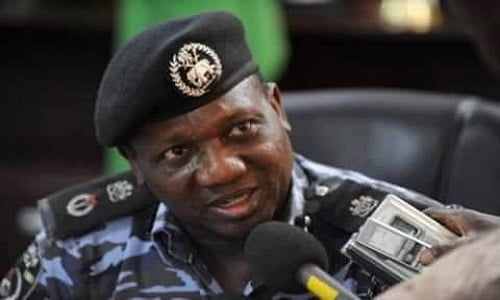 Men of the Nigeria Police who took pictures with Nnamdi Kanu, leader of the Indigenous People of Biafra leader, IPOB, may have incurred the wrath of  the Inspector General of Police, Ibrahim Idris, ​as he has​ stated that policemen who took photographs with the IPOB leader will be punished.
The IG ​made this clear on Thursday when he addressed policemen at the Police College, Ikeja during a two-day visit to Lagos.
He said: "Nationalism is key. Some officers were taking pictures with Nnamdi Kanu and this is someone that is challenging the unity of this country.
"We will not take it with levity. There should be no double loyalty to Nigeria. No matter your rank, your commitment to the country should be absolute.
READ ALSO: Former President Jonathan reacts to Abuja house theft
"As policemen, you must be committed to unity, leadership and authority of government of this country. No double standards are allowed."
Idris, however, appreciated the men of the police force for their commitment to duty, saying, "you are important for this job. We depend on you."
He said 10,000 more personnel had been recruited and undergoing training to boost the nation's police.
Idris disclosed that additional 88 area commands would be created to boost operational efficiency.
He said: "We are waiting for approval from the PSC for the 88 new area commands and by extension, this means we are going to have more assistant commissioners of police.
"This will also create room for more chief superintendents of police to be promoted. Do your best in your duties and you will be promoted.
READ ALSO: Nigerian Army gives Fayose strong warning, over its operations
"We are changing the face of policing in Nigeria, policemen that are people-oriented with the satisfaction of the citizens as the primary focus."
Stating his zero tolerance for corruption, the IG warned police personnel to shun collecting money for bail and avoid the misuse of their offices.
Recall that the Police Chief had also warned his men against collecting bribes, warning it might lead them to the exit door.
He said: "Bail is free. If you collect money for bail, you will pay the price and we will kick you out of the force.
​"​Your duty is to provide services for the protection of lives and properties of the citizens."
"Section four of the Nigeria Police Act gives you the police officer the right to arrest anyone that constitutes offence, irrespective of your rank.
"Despite the rank, a constable can arrest a minister or anyone that contravenes the law of the nation but you must use that right judiciously."
Source: Naija News