Man sells 2-year-old son for N150,000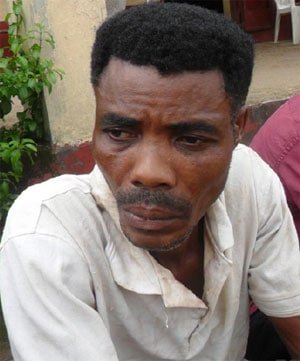 -Abraham Udoh sold his 2-year-old son for N150,000 in Cross River.
-He was paraded by the police yesterday.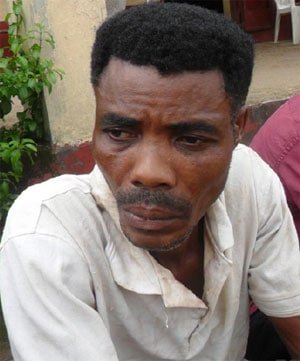 A 52-year-old man, Abraham Udoh, who sold his two-year-old son for N150,000, in Cross River was paraded by the Cross River Police Command, yesterday.
The state's Commissioner of Police, Mr. Hafiz Inuwa, revealed that the suspect was arrested on July 24, after his wife, Mrs Esther Abraham, reported the matter to the police, saying that Udoh sold the child without her consent.
The suspect revealed that he sold the child to an unknown woman residing in Uyo, Akwa Ibom state.
Inuwa said: "Upon arrest, the sum of N103,000 was recovered from him and registered as exhibit.
Read also: Bribery will cost you your job – IG warns police officers
"Investigation is in progress to arrest the buyer and recover the child before they will be charged to court."
Udoh admitted, upon interrogation that he sold the child for N150,000.
He said: "Actually, I sold the child because I needed some money. I have six children and I am really sorry for not telling my wife about it."
The Commissioner also disclosed that 26 other suspects were arrested by the state command for various offences in the state between June and July. Five of them were robbery suspects, arrested on July 20, after they had invaded the house of one Angela Obo in Calabar South.
Read also: Nigerian Army admits lying to Nigerians
He said some locally-made pistols, one revolver also made locally, three rounds of 9mm ammunition, three live cartridges, among others items, were recovered from the criminals.
Source: Naija News