Osinbajo appoints new ICPC chairman, approves 36 other appointments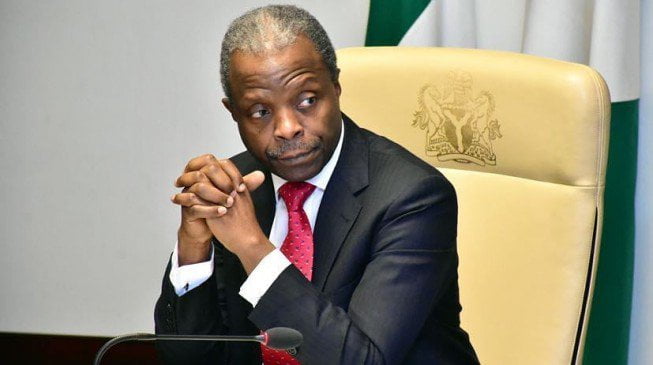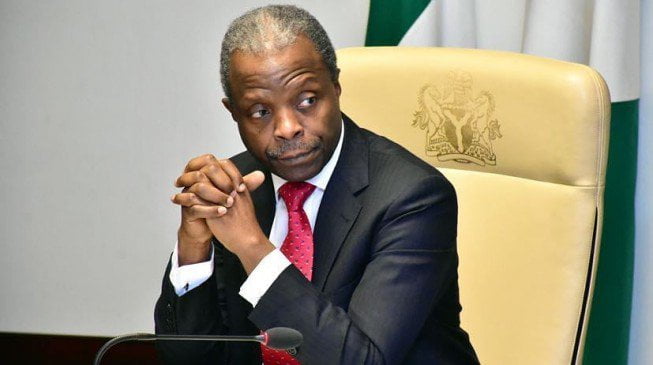 Acting President Yemi Osinbajo has appointed Professor Bolaji Owasanoye as the new chairman of the Independent Corrupt Practices and other related offences Commission (ICPC). He also approved the redeployment of Ekpo Nta, who now ceases to be the chairman of the Independent Corrupt Practices and other Related Offences Commission (ICPC).
Nta, who was appointed by former President Goodluck Jonathan in 2012, has now been redeployed to the National Salaries, Incomes and Wages Commission.
In a statement on Tuesday, Bolaji Adebiyi, director of press in the office of the secretary to the government of the federation, confirmed Bolaji Owasanoye's appointment as the ICPC chairman with a renewable tenure of five years.
READ ALSO: I've stopped receiving pension – Senator Saraki
"The appointment of the chairman is for five years, while the tenure for all the members is four years," the statement read.
"Also, these appointments are subject to senate confirmation."
The role of the senate in the confirmation of some appointees by the executive generated controversy after Osinbajo expressed support for the view that Ibrahim Magu, acting chairman of the Economic and Financial Crimes Commission (EFCC), does not need to be confirmed by the senate.
The new ICPC chairman was a member of the presidential committee on anti-corruption led by Itse Sagay, a senior advocate of Nigeria (SAN).
Below are the new appointments approved by the acting president:
Musa Abubakar Secretary
MEMBERS
Grace Chinda
Okolo Titus
Olubukola Balogun
Sam Ewang
Adamu Bello
Hannatu Mohammed
Abdullahi Saidu
Sa'ad Alanamu
Yahaya Daud
Khamis Mailantarki
Maimuna Aliyu
Other new appointments alongside that of Nta at the national salaries, income and wages commission are:
Richard Egbule – Chairman
E Thompson – Secretary
Dauda Yahaya Full-time commissioner
Garba Gulma Full-time commissioner
Victoria Chukwuani Part-time commissioner
Geoffery Yeilong Part-time commissioner
Ropo Shekoni Part-time commissioner
Ahmed Gumel Part-time commissioner
Isa Aremu Member
Chuma Nwankwo Member
Siaka Isaiah Idoko was also appointed as Chairman/CEO of investment and security tribunal. Other members are:
Jude I. Udunni Full-time Member
Nosa Osemwengie Full-time Member
Abubakar A. Ahmad Full-time Member
Albert L. Otesile Full-time Member
Emeka Madubuike Part-time Member
Kasumi Garba Kurfi Part-time Member
Edward O. Ajayi Part-time Member
Onyemaechi E. M. Elujekor Part-time Member
Mamman Bukar Zargana Part-time Member
For infrastructure concession regulatory commission, the government appointed Chidi Izuwah as director-general.
The Acting President also named Okoi Obona-Obla, special assistant to the president on prosecution, as the chairman of the committee to recover public property.
Akingbolahan Adeniran was appointed secretary of the committee
Source: Naija News