Nigerian Newspapers: 5 Important Headlines Today, Wednesday 02 August, 2017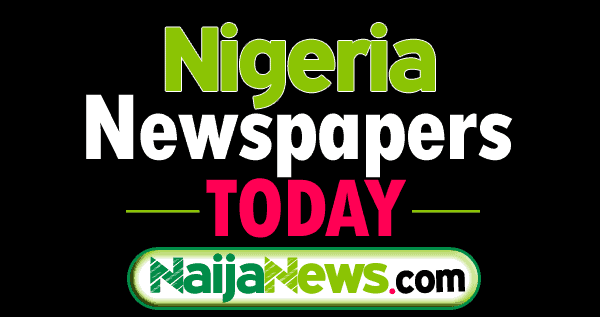 Welcome to NaijaNews.com, here is a roundup of Nigerian Newspapers headlines for you today, Wednesday 02 August, 2017.
1. There is confusion over the where about of arrested Badoo ritualist, Alhaji Alaka Abayomi, who was arrested in connection with Badoo killings in Ikorodu.
Alhaji Alaka Abayomi claims that he has been release because the police lacked evidence and had released him, the command said he was still in custody.
2. The Association of Resident Doctors (ARD), University of Ilorin Teaching Hospital Chapter (UITH), on Wednesday commenced a five-day warning strike over alleged slash in their salaries.
3. Acting President Yemi Osinbajo has urged Nigerians to desist from utterances that would bring chaos and anarchy to the country, saying they must respect each other in their conversations and interactions to foster national unity.
He was reacting to hate speeches which had become a tool used by Nigerians in different sections of the country, thereby heating up the polity.
4. Vice chancellors of Nigerian universitires are in trouble for taking N5.7m furniture allowance. The Economic and Financial Crimes Commission (EFCC) is probing financial irregularities levelled against some of the Vice Chancellors and Bursars of federal universities. Vice-Chancellors of some Federal universities collected over N480, 000 as furniture allowance monthly.
5. The Defence Headquarters, Abuja, on Monday, blamed the weather and informants as responsible for the recent Boko Haram killings, including the attacks on an oil exploration team, comprising the Nigerian National Petroleum Corporation workers and University of Maiduguri lecturers.
Source: Naija News