Recruitment: Nigerian Immigration to Employ 1,112 Officers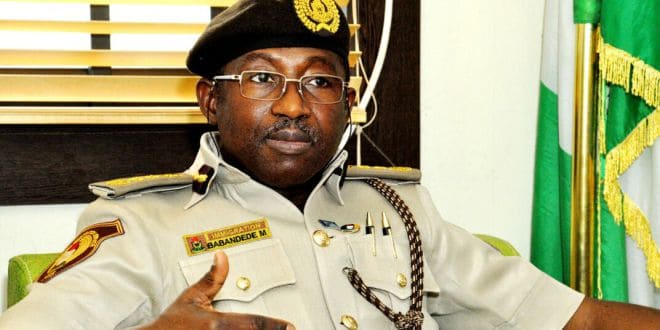 Comptroller General (CG) of the Nigerian Immigration Service (NIS), Muhammad Babandede has revealed that the border police will enlist 1,112 officers in its ongoing recruitment drive.
Babandede made the disclosure yesterday while speaking with the press.
According to the NIS boss, the ongoing recruitment drive is being carried out to fill unoccupied slots left vacant after the service had re-absorbed 888 of 2,000 officers engaged in May 2015, who were later relieved of their duties in August of the same year.
READ ALSO: Nigeria Immigration Recruitment 2017, Beware Of Fraudster – NIS
"I inherited a big problem when I came on board with a lot of young officers protesting on the streets about the recruitment that was cancelled in 2015," Babandede said, in reference to the 2,000 officers that were fired by the Muhammadu Buhari administration in August, 2015.
The Comptroller General included thaT it was based on his recommendation the sacked 2,000 officers were re-screened to authenticate their credentials and security reports.
READ ALSO: ALERT: Nigerian Army Warns Against Recruitment Fraudsters
He also said upon comploetion of exercise the Immigration Board validated and re-absorbed 888 officers back to the service. He noted that that the objective of the current employment is therefore to providing replacement for the 1,112 sacked by during the re-screening of the initial 2,000 hired in May 2015.
Download NAIJA NEWS app: