Lagos Govt disburses N8 billion compensation fund to displaced property owners
Lagos State government has said that it has disbursed N8 billion as compensation to the people whose properties were affected by the construction projects going on in the state.
Special Adviser on Urban Development, Mrs. Yetunde Onabule, disclosed this a seminar on ," Urban Tinkers Campus-The City We Need", held over the weekend.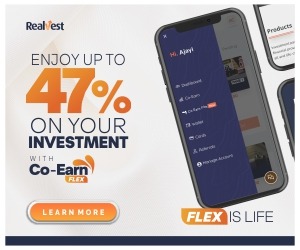 Onabule said that the government does not evict people forcefully without considering their welfare, as compensations are paid promptly to owners on any land acquired by the state government for public interest with the presentation of all necessary documents that might be required.
The adviser said the beneficiaries are those affected by the Abule-Egba link bridge, Oko- Baba Sawmill relocation, Isale Igangan regeneration project, Olorunsogo Market, Mosafejo community and the Epe Phase I road expansion, among others.
Read also: Breaking: Police Officers burgles Ex-President Goodluck Jonathan's house
According to Vanguard, Onabule said that government would consistently advocate the titling of all lands in the state, while urging the people to obtain governor's consent on subsequent transactions, regularise and register their titles "You do not want to own dead capital.
She also stated that the uncertainty of ownership decreases the value of the asset and/or the ability to lend or borrow against it.
Read also: Alert: Lagos Police Warns Residents Against Living in Isolated Areas.
The Secretary to the State Government, Mr. Tunji Bello, also said the state government was delighted to be chosen as one of the 74 Urban Thinkers Campuses worldwide. And the development confers on the state the privileged of being one of the global centres providing a platform for stakeholders in sustainable urbanization to exchange ideas , forge partnerships and develop solution to the challenges of urbanization in contemporary modern cities.
Bello said: "As a mega and fast development city , Lagos State is strategically positioned to play a leading role in propelling development on the continent.
"Not only is Lagos the economic capital of Nigeria, it is the fifth largest economy and fastest growing city in Africa with population of over 22 million people."
Source: Naija News