Call Nnamdi Kanu to order now – High chief Loyibo warns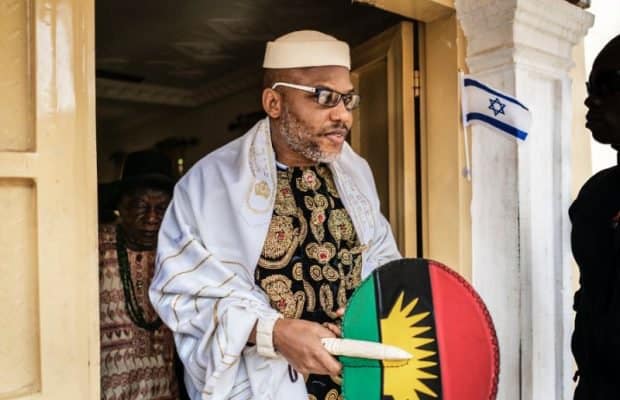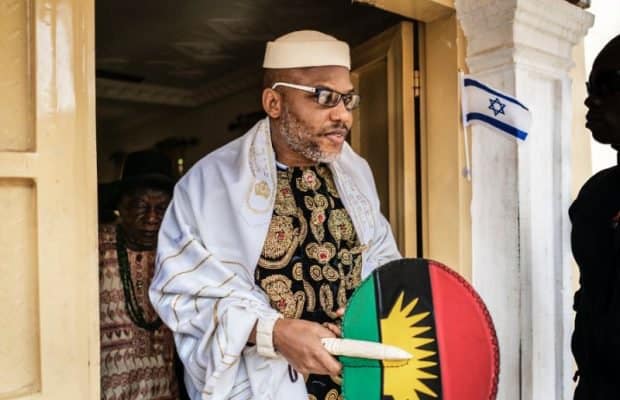 High Chief Mike Loyibo, who is the Convener of a Niger Delta group, Niger Delta Peoples Council, NDPC, has strongly advised leaders of the South East to restrain the IPOB leader, Nnamdi Kanu, before he plunges the nation into unnecessary chaos.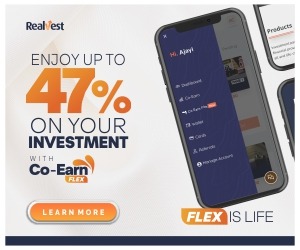 Loyibo who is also a chieftain of the Pan Niger Delta Elders Forum, PANDEF, made the call at a news conference in Abuja.
He described Kanu as pursuing the Biafra agenda in a wrong way, while also looking for cheap publicity and favour. He warned him not to incite the security agencies and the judiciary by intentionally disregarding his bail conditions.
Loyibo said, "Kanu has become a public shame and he should be made to abide by his bail conditions. He is playing a game and everyone should know this. He wants security operatives to arrest him to create a crisis.
"Nobody is bigger than the nation and he should be curtailed. South East leaders should call him to order before it all gets out of hand.
Mr. Loyibo  said the oil companies must obey the federal government directive and relocate to their areas of operations without further delay. intimidation.
READ ALSO: BIAFRA: Nigeria would not Last a Minute if Harm Befalls Kanu – IRA
The NDPC convener said, "Mr. President took the right step towards a permanent solution to the age long crisis that had bedeviled the Niger Delta by constituting a high powered committee chaired by the Acting President who has demonstrated so much passion and commitment towards region.
"The Oil Companies should be compelled to relocate to the region as previously instructed by the Acting President. The Maritime University needs immediate action. There's so much to do about the idea of modular refineries. We are tired of waiting; there is need for immediate action.
"PANDEF does not represent all interest groups in the region. No group should engage the Federal government on lengthy talks at this time. We have gone beyond that and besides, PANDEF does not represent the interest of all the people of the Niger Delta.
"Although we agree that prisons cannot quench the voice of the struggle in the Niger Delta, we also warn that nobody should use militancy to blackmail the Federal government. The Federal Government should go ahead to implement its programme for the Niger Delta based on its road map already carved out.
Source: Naija News