Benjamin Onwuka declares Biafra Republic a sovereign state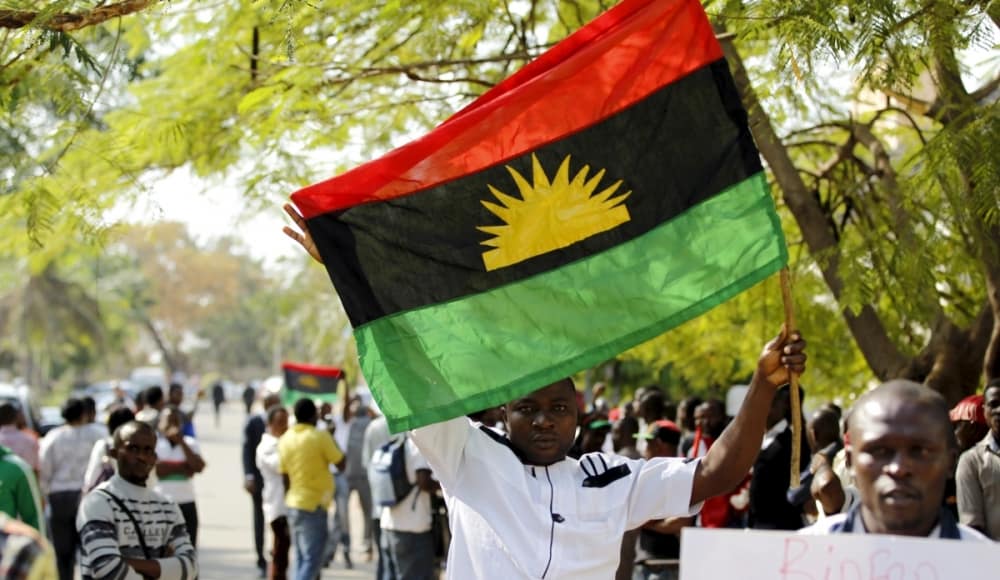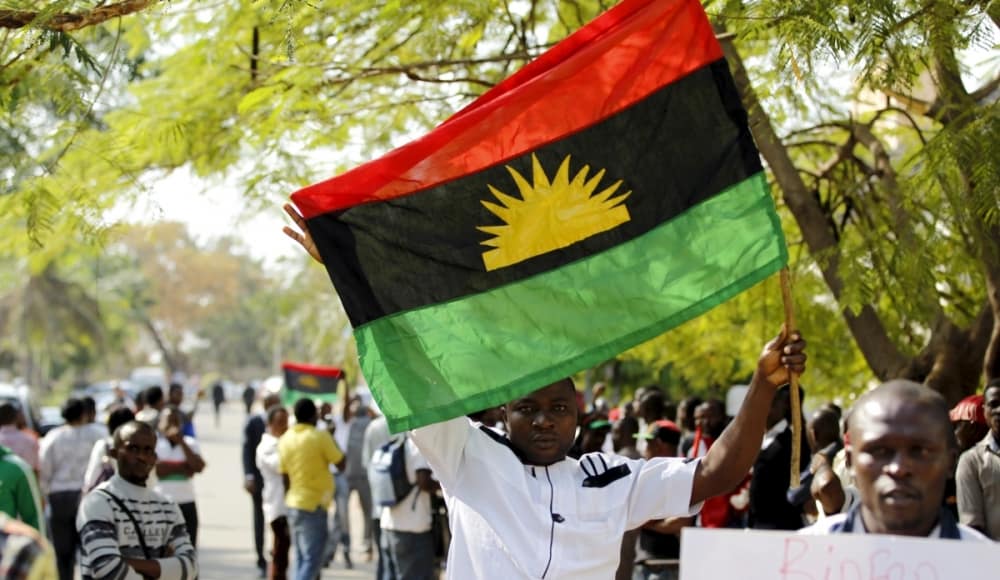 The Biafra Zionist Federation (BZF), on Monday, in Enugu, declared the secession of the 'Republic of Biafra' from Nigeria.
Addressing newsmen at a press briefing in Enugu at the NUJ secretariat, BZM leader, Mr. Benjamin Onwuka declared Biafra takes off as an independent country on Tuesday (today), August 1, 2017, and also declared himself the 'Interim President' of the new nation.
He however did not name a Vice-President.
Recall that Onwuka, was detained, and charged with treason after leading some members of the BZF to invade the studios of the Enugu State Broadcasting Service in a failed bid to announce the secession of Biafra on June 5, 2014.
He also named ministers and other top government officials of Biafra.It was however not clear if those mentioned were consulted before they were named or if they were in support of the declaration in any form.
Renowned economist, Prof. Pat Utomi, was named the foreign minister while a former Governor of the Central Bank of Nigeria, Prof. Chukwuma Soludo, has been appointed as the Governor of the Central Bank of Biafra.
In the same vein, a former boss of the Securities and Exchange Commission, Ms. Arunma Oteh, has been named the finance minister.
The President-General of Ohanaeze Ndigbo, Chief Nnia Nwodo, was named as the Ambassador of the Republic of Biafra to the United States while a former Minister of Information, Prof. Jerry Gana, from Niger State, was appointed the transport minister.
Another former information minister and former deputy governor of Nasarawa State, Mr. Labaran Maku, has been named as the minister of aviation.
READ ALSO: Anambra C.P. Says Police Almost Opened Fire on IPOB Members
Other notable appointments, as announced by the BZM leader, include Amarachi Ubani, information; Mrs. Mary Okafor, trade and industry; Benny Lar, from Plateau State, Secretary to the Government of the Republic of Biafra; Gabriel Oluwole Osagie, education; and Philip Effiong Jnr, health, Prof. Barth Nnaji, a former power minister, was named as energy minister in the 'cabinet' assembled by Onwuka.
He however declared the appointees are from states which will now form part of the newly declared Biafra Republic.
Journalists, who were amused as Onwuka unexpectedly declared the secession of Biafra, laughed when he reeled out the names.
But with a stern expression on his face, Onwuka glared at the journalists and retorted, "This is not a laughing matter."
The BZF leader explained that the Biafran government was on interim basis, claiming that he had the backing of the United States.