Pregnant woman remanded, starved in Police custody over N50
A pregnant woman, Iyabo Taiwo on Hassan Ogunlana Street, Ijaiye, Lagos State was remanded in Police custody following a complaint of an assault on her.
It was gathered that the woman, who is a pepper seller, had reported at the Meiran Police Station against a resident, Simon, aka Best, who allegedly pushed her into a drainage channel over N50 change.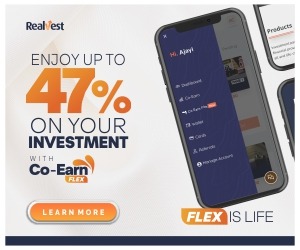 PUNCH reported that the case was, however, turned against her because Simon was a relative of a senior officer at the station.
It was learnt that Simon had bought some red peppers from the woman last Monday and was supposed to collect N50 change.
However, Taiwo went to visit her sick husband at a hospital the following day and did not open shop.
The woman said hardly had she arrived at the shop on Wednesday with fresh goods when Simon came to collect the N50 change.
Read also: Nigerian Army admits lying to Nigerians
She recount that she told him to come back for the change, but he became violent and started taking her goods.
The 30-year-old woman, who spoke with our Punch correspondent in Yoruba, said, "I explained to him that I had used all the money on me to buy peppers and begged him to give me little time to sell so that I will give him the change.
"But he dipped his hands into a basket to pack some peppers. So, I held his shirt. He freed himself from my grip and threw me into a gutter. I went to report at the Meiran Police Station and some policemen followed me to arrest him.
"On getting to the station, he spoke in English and Igbo with a police officer. Then, a policeman told me that some people beat him (Simon) and that I would be detained until they arrest those people. Simon was told to go."
Read also: Relocate to Maiduguri immediately- Osinbajo orders service chiefs
The woman said she spent over 24 hours in detention and was freed after members of a pepper sellers association she belonged to paid N4,500 to secure her bail.
She said, "I was locked up inside a cell. They didn't give me food. I was feeling pains all over my body. Members of my association later contributed N4,500 before I was released in the evening of the following day (Thursday).
"My pregnancy is over seven months now. I have gone to do a scan at a hospital to know the condition of my baby. The result will be out on Monday (today).
"The Commissioner of Police invited me and some policemen to his office in Ikeja on Friday. He was angry with them and told them to refund the N4,500. They asked me to come for the money on Monday (today)."
A resident, who pleaded anonymity, said shortly after Taiye was released on Thursday, Simon allegedly mobilised some thugs to beat two men, Ope and Muri Waheed, who cautioned him for asaulting the woman.
Read also: NANS appeal FG to vaccinate students against Hepatitis
"Youths in the community confronted the thugs he brought and there was confusion everywhere. An elderly man tried to caution one of the thugs to no avail. On Friday, he came again with the thugs and they smashed bottles on the street.
"Some policemen came, but none of the hoodlums was arrested. The Divisional Police Officer of the station and the guy (Simon) that beat the pepper seller are Igbo. We also learnt that he has a relative at the station," he added.
Waheed's wife, Bose, told Punch that he (Waheed) was arrested on Friday and detained in the station.
"He didn't know anything about the incident. They handcuffed him; his elder brother took food to him at the station. He was released on Saturday evening," she added.
However, the Lagos State Police Public Relations Officer, ASP Olarinde Famous-Cole, said neither the pregnant woman nor Waheed was detained.
He said the CP had intervened in the matter, adding that some policemen were being queried in respect of the case.
Read also: God Has Healed President Buhari – Governor Udom
He said, "The Igbo man wanted to collect his change and she pleaded with him that she had not sold anything for the day. The guy was adamant. It was just a mere human misunderstanding. She was not detained from Wednesday to Thursday; that is not true. The case was not turned against the pregnant woman.
"All the parties involved have been invited and investigation is ongoing. Those that caused a breakdown of law and order have been arrested. The CP is aware; those officers involved are already undergoing investigations to know the police action as regards the incident. We will go to the scene to know what transpired.
"The provost of the command is investigating and if there was any misconduct as regards police action, we will deal with that departmentally."
Source: Naija News