PENGASSAN issues 3 weeks ultimatum to oil firms
The Petroleum and Natural Gas Senior Staff Association of Nigeria (PENGASSAN) has issued a 3 weeks ultimatum to some oil and gas employers over what it termed "anti-labour practices".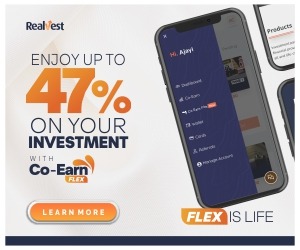 Mr Fortune Obi, PENGASSAN's Public Relation Officer (PRO) said this in a statement issued in Lagos on Sunday.
Obi said that PENGASSAN would cripple the activities of the companies nationwide if they failed to resolve the industrial issues with the workers.
READ ALSO: Two died, ten injured in electrocution
He said that the companies include, Fugro, Sterling Global, Indorama Petrochemical Company, Baker Hughes and General Electric.
Others are Universal Energy, Frontier Energy, Vam Onne, Neconde Energy and ObiJackson Group, SDF, Ciscon, Tecon, Obax, Pan Ocean, NNPC Retail Limited, ExxonMobil and Petrobras.
Obi said that the decision to go on strike after the 21-day ultimatum, was reached after a meeting with the Central Working Committee (CWC) of the union.
"The union gave the ultimatum due to persistent unfair industrial relation's practices by the management of the companies in the sector,'' he said.
He, however, called on the relevant stakeholders to endeavour to address all issues affecting its members within the stipulated days to avert the strike.
READ ALSO: Two died, ten injured in electrocution
According to him, PENGASSAN in the last three years has not only been stretched, but equally over-burdened.
"We are fast running out of patience over the loss of will by various managements to attend to industrial and welfare issues.
"Particularly, frustrating is the sustained indiscriminate redundancies, sack, casualisation, ill-treatment, adverse work condition and incessant disagreement to collective bargain resolutions," he said.
Obi described as sad these anti-labour practices against PENGSSAN members without recourse to extant labour laws.
He said that the Association had also called on the leadership of the National Assembly to reconsider the amendment of Nigeria Liquefied Natural Gas (NLNG) Act which would portend danger in government' if pushed to woo investors into the country.
Obi, however, said that PENGASSAN was open to genuine and transparent processes that would lead to optimisation of the plants as well as guarantee the end of importation of refined products.
(NAN)
Source: Naija News