Fayose, Focus Criticism on President Buhari's Performance and not His Family -Uzor Kalu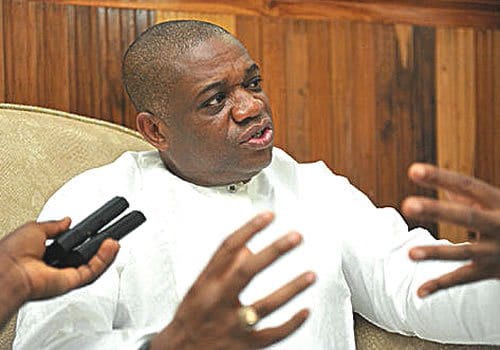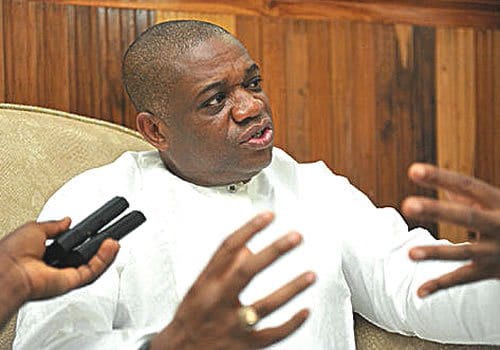 Former Governor of Abia State, Dr Orji Uzor Kalu, has recommended that Goveror Ayo Fayose of Ekiti to focus on criticising policies and performance as opposed to personalities.
Kalu expressed that Fayose recently alleged him of misleading Igbo people.
Kalu hence urged Fayose on Sunday in Lokoja at the inauguration of Ndigbo Support Group for Governor Yahaya Bello (GYB), where he delivered a keynote address on "Mainstream Igbo in Nigeria politics".
The former governor asserted that his political decisions have always been in the interest of Igbo and Nigerians.
READ ALSO: None of my children schooled abroad, can Buhari do the same? -Fayose
He said, "A few weeks ago, Fayose granted an interview, saying I am deceiving the Igbo.
"How can I deceive the Igbo when I am taking you to the centre stage of Nigeria politics, when I am taking you to be part of Nigeria's decision making, when I am taking you to stand with 24 governors than to stand with 10 governors?
"How can I deceive you when you will be part of ministerial decision? How can I deceive you when by tomorrow you will be part of the Federal Government than to stand with a minority party?
"This is not the spirit of an Igbo man. Our spirit is to belong where other Nigerians are. That is the spirit other Igbo man should carry along. As Igbo, it behoves on us to stand by the truth.''
Kalu also advised Fayose against taking his criticism of President Buhari personal, but to base it on performance.
READ ALSO: Fayose: Buhari must resign, He insists president is breathing with machine
"My friend, Governor Ayo Fayose, should focus his criticism on President Muhammadu Buhari on performance and not on his family, not also going personal.
He former governor added that when in government, he did not clamp down on the then President, Olusegun Obasanjo but concentrated on the administrations performance.
"When we were in government, we focused our criticism on former President Obasanjo's performance for the interest of our people. I didn't go personal when I was governor under the Obasanjo government. I based my stand on issues.
"On third term agenda, I was very specific that it was unrealistic and could not stand.''
Source: Naija News