Anambra Elections Will Not Hold, We are unstoppable – Nnamdi Kanu
The leader of the Indigenous People of Biafra (IPOB), Nnamdi Kanu says the upcoming governorship election in Anambra state will not hold except federal government agrees to a referendum.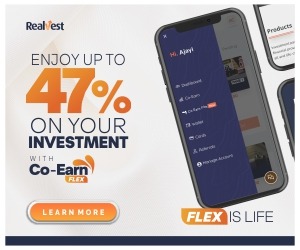 Kanu expressed confidence that his quest for a sovereign state of Biafra will become a reality.
During his recent visit to Enugu state, PUNCH reports that Kanu told journalists he is not discouraged in the struggle no matter what happens to him and/or IPOB.
Kanu wondered why people think his insistence on the referendum would lead to bloodshed, saying such could only be obtainable in Nigeria, "because those in the political class are not educated enough to understand or distinguish between self determination and war.
"There will not be any election in Anambra on the 18th of November, 2017, and there won't be any going forward until they give me a date for a referendum.
"They know what to do, it is very simple. They should convene a meeting, I attend or I send my representative and they give us a date. That is very simple. That is the only way we can have elections.
"If Anambra doesn't (boycott the) election on the 18th of November, the glory of the Most High God will depart from them. I didn't curse them. I asked them to wake up and rise up to their responsibility as the head of not just Igboland but Biafra and they must do that and vindicate us come the 18th of November 2017.
"I'm not bothered (that Ohanaeze and other Igbo leaders have distanced themselves from the call for election boycott) because the people are with us. We control the people 100 per cent. And come to Anambra on the 18th of November, 2017, the whole world will be amazed.
"Nobody can stop us. We are unstoppable. I can say with every ounce of confidence, Biafra will come, no matter what people do. We are fighting for our freedom."
He said the problem of poor education in Nigeria can be blamed for the recent quit notice issued to Igbo by northern youth groups.
"That is the issue I have with education in Nigeria. People are badly educated. You are aware that Scotland is seeking to leave the United Kingdom? Are you remotely implying that every person from Scotland who lives in England should now return to Scotland," he asked.
"Britain just left the EU. Are you now implying that every British citizen in the EU should come back to Britain in order to finalise that process of extraction of Britain from the EU? It is an indictment of the education system in Nigeria that people go through school and come out even more hopeless than when they went into it."
Source: Naija News