Relocate to Maiduguri immediately- Osinbajo orders service chiefs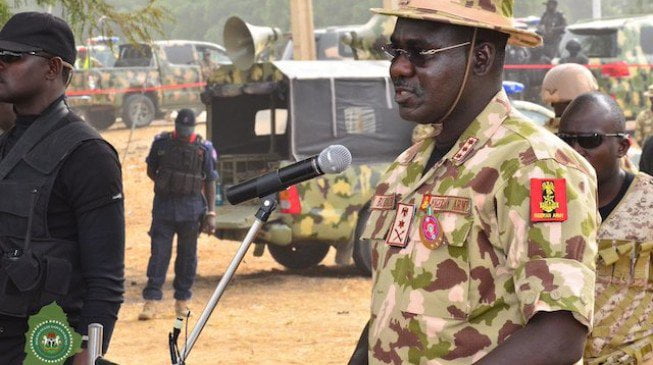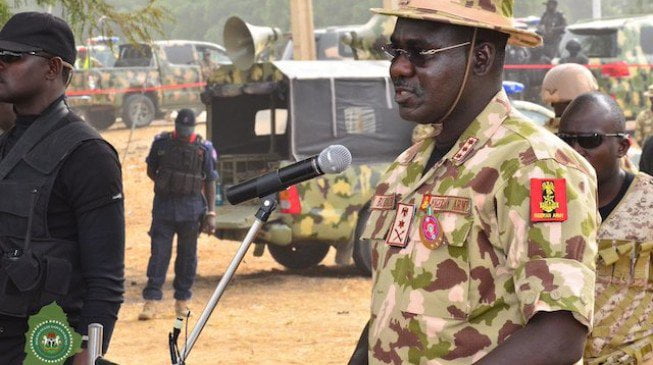 Acting President Yemi Osinbajo, after an emergency meeting with some service chiefs on Thursday has directed Tukur Buratai, chief of army staff and Sadique Abubakar, chief of air staff, to relocate to Maiduguri, Borno state capital, with immediate effect.
The acting president said there was a need for them to be at the military command control centre in the heart of the Boko Haram insurgency.
This is coming on the heels of renewed Boko Haram attacks in the Maiduguri axis particularly the one against NNPC workers who were exploring oil in the Lake Chad Basin following the presidential directive.
Also in attendance at the emergency meeting were Mansur Dan-Ali, minister of defence; Gabriel Olonisakin, chief of defence staff and Ekwe Ite-Ibas, chief of naval staff.
Speaking with state house correspondents at the end of the meeting, Dan-Ali said: "We just finished a meeting with the acting president and the three service chiefs. We agreed that they should move back to the command centre again and see what are the things happening there.
READ ALSO: Boko Haram: UNIMAID Buries Staff Killed in Insurgent's Attack
"We have also agreed that we should get more surveillance devices, cameras that will be able to see distant attackers coming to the position of our troops.
"Also, the period of the raining season is a difficult moment for us. We cannot dominate the environment like what we do during the dry season but efforts are geared towards regaining our areas. All these ambushes that are happening would be stopped."
Recall that President Muhammadu Buhari upon assumption of office ordered that the military command and control centre be moved from Abuja to Maiduguri.
At a time it appears the Nigerian Army is beginning to win the war against the Boko Haram sect, there has been renewed attacks since Buratai ordered his men to capture Abubakar Shekau, leader of the sect, within 40 days.
On Tuesday, the sect killed soldiers, members of the civilian joint task force and oil experts in Magmueri local government area of Borno.