Outrageous bride price- Traditional council inaugurates committee to moderate prices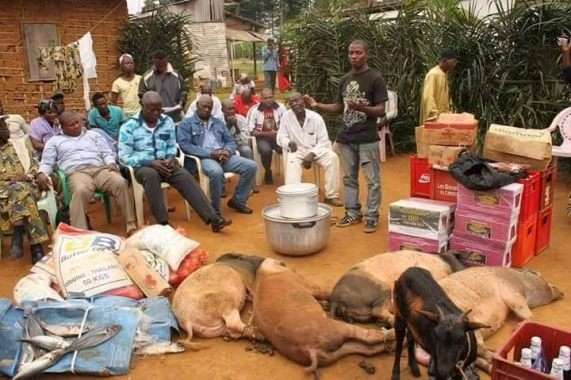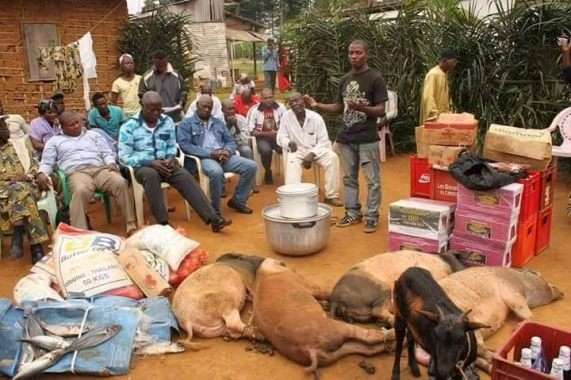 The Tiv Traditional Council has set up a committee to figure out the best way to bring down the items for bride price and the cost of burial ceremonies in its community.
Worried by the current trend where eligible bachelors are unable to pay the bride prices for their intended brides, the Tiv Traditional Council (TATC) has set up a 15-man committee to look into the issue.
The Chairman of the Council, His Royal Majesty, Prof. James Ayatse said the committee will have to figure out the best way to bring down the items for bride price and the cost of burial ceremonies.
The committee, which has three months to submit its report, is headed by His Royal Highness, Chief Jam Gbinde Ter Ikyor, and had been directed to investigate the reasons for the high bride price and recommend ways of addressing the challenge.
READ ALSO: Lady's fake butt revealed!
The TATC chairman lamented that the high bride price was hindering bachelors and spinsters from getting married, noting that in some cases, young men resorted to acquiring resources through objectionable means to meet up with the challenge.
Ayatse also directed the committee to come up with ways of reducing cost incurred during burials, lamenting that burials had now been turned to ceremonies, adding that such practice was totally alien to Tiv culture.
READ ALSO: Angelina Jolie: This is the Hardest Time Since the Break-Up with Brad Pitt
According to him, there is need to address the problem as borrowed trends of expensive wedding ceremonies and burials have plunged some families into poverty.
The chairman called on relevant religious bodies and stakeholders to help in eradicating such borrowed cultures, values and traditions that were not beneficial to the growth and development of Tiv land.
The chairman also directed the committee to suggest a decent dress code to restore the dignity of the people, noting that ordinary people now put on beads as if they were traditional rulers or title holders.
(NAN)