Explosion kills 7 in Egypt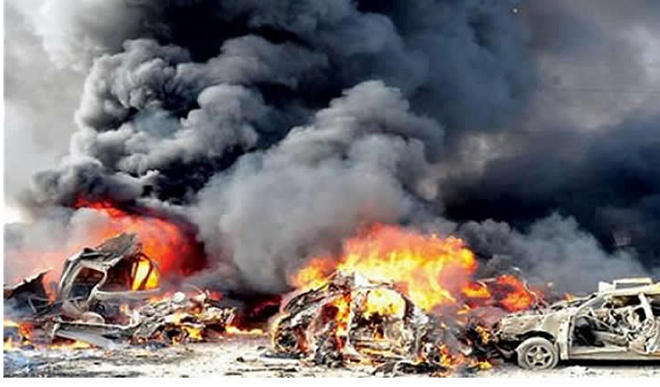 A car bomb explosion occurred near a military checkpoint in North Sinai, leaving seven people dead including two children. The Egyptian Army disclosed this on Monday.
It was revealed in the army statement that the explosion happened 200 metres from its military target, "when an Egyptian soldier used a tank to stop the vehicle."
The statement added that, the victims include 3 men, 2 women and 2 children happened to be in the area in front of the ambush during the blast. "The explosion was large, carrying about 100 kilograms of high explosives."
Read also: Woman Stripped for Allegedly Kidnapping a Teenager
Punch reports that Egypt's military is battling a local affiliate of the Islamic State group that has waged a deadly insurgency in the northern Sinai, killings hundreds of members of the security forces.Since December, IS has also targeted Christians in other parts of the country, including in Cairo, killing dozens.
Read also: This man was arrested for raping his 13-year-old daughter
The jihadists have threatened to carry out further attacks on Christians, who make up about 10 percent of Egypt's 90 million people.
The bombing by IS of a Russian airliner carrying holidaymakers from a South Sinai resort in 2015 killed all 224 people on board and severely damaged the country's tourism sector.