Naval Troops arrest 7 Suspects for alleged impersonation in Port Harcourt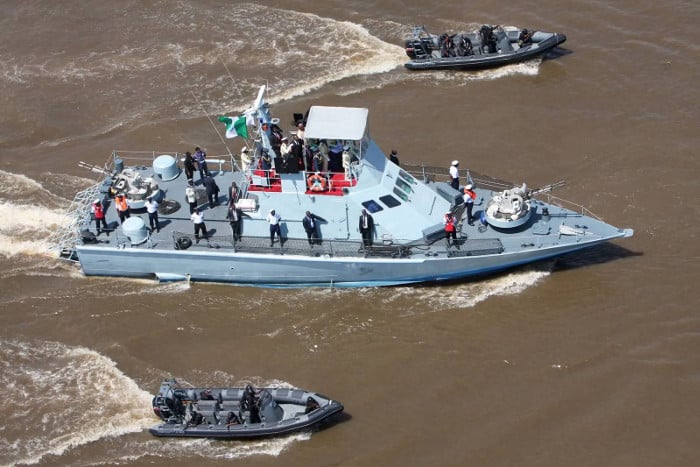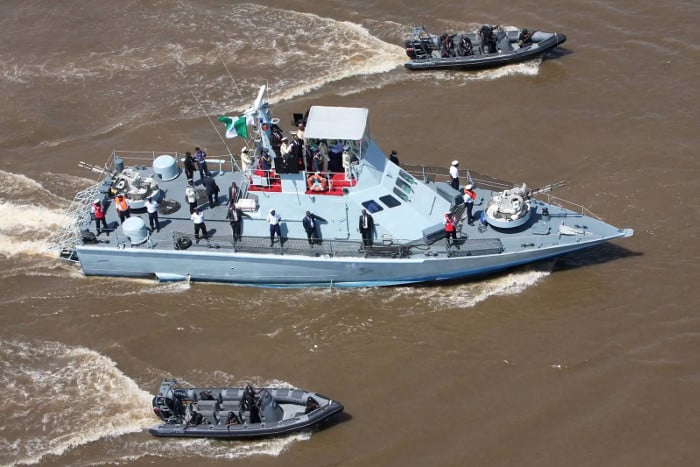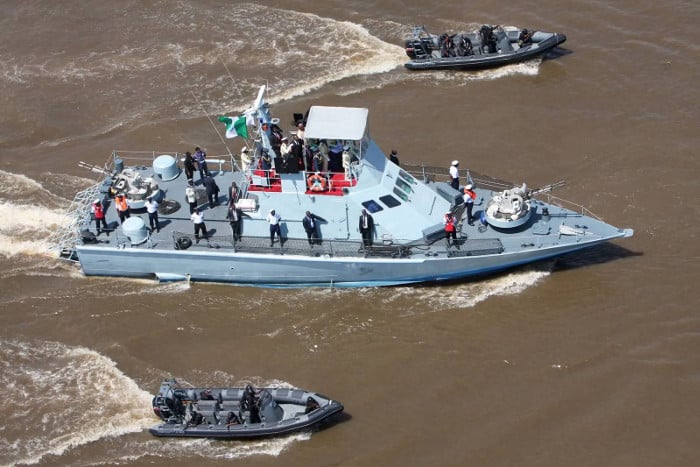 The Nigerian Navy has arrested seven fake naval personnel for allegedly extorting and swindling commercial boat operators in Port Harcourt, Rivers State.
Commodore Sam Bura, Commander, Nigerian Navy Ship (NNS) Pathfinder, paraded the suspects on Monday in Port Harcourt before newsmen and the weapons found with them.
According to Vanguard, Bura said the men used fake naval uniforms, identification cards and paraded themselves as personnel of the Merchant Navy with the intent to swindle members of the public.
Read also: Gbenga Adeyinka celebrates Daughter as she graduates from Covenant University with First Class
He said the arrest followed incessant terror reports by the commercial boat operators at Abuloma Jetty area of Port Harcourt.
According to him, "On July 19, naval troops raided criminal hideouts along Abuloma Jetty and arrested seven suspects who belonged to an illegal outfit known as Merchant Navy Seafarers Association of Nigeria.
"Weapons seized from the suspects are machetes, assorted knives, electric shock baton and a vehicle that is boldly written: `Merchant Navy'.
"The suspects while undergoing interrogation claimed that they were at Abuloma jetty to enforce safety regulations to commercial boat operators.
"One wonders how an individual or organisation could use machetes, knives and electric shock baton to enforce safety regulations if not to intimidate and extort members of the public.''
Vanguard reports that Bura, represented by Cdr. Mamman Alushi of the NNS Pathfinder Base Intelligent Office, alleged that the group extorted huge sums of money from residents and companies who mistook them for naval personnel.
Read also: Boko Haram: Police Arrests Boko Haram Suspect in Abuja
Bura said that the Merchant Navy and other related organisations were proscribed by a Federal Government Gazette in 2013 over breach to national security and impersonation of the navy. He said that in 2016 when the Navy raided one of the group's camps in Isaka, in Okirika Local Government of Rivers, the organisation had over 1,000 recruits.
"Investigation revealed that the organisation, which charged minimum of N250,000 for entry, trained the recruits in weapons handling.
"You will agree with me that this has become an army ready to be exploited by anybody,'' he said.
Read also: Ooni of Ife donates N5 million Registration Fee for 1,000 Queen Moremi Beauty Contestants
Bura said the suspects and weapons would be handed-over to the police for further investigation and possible arraignment.
The commander therefore, advised youths against joining the organisation and warned sponsors of the organisation to desist from carrying out their illegal activities.
Download NAIJA NEWS app: