See Kim Kardashian's Latest Net worth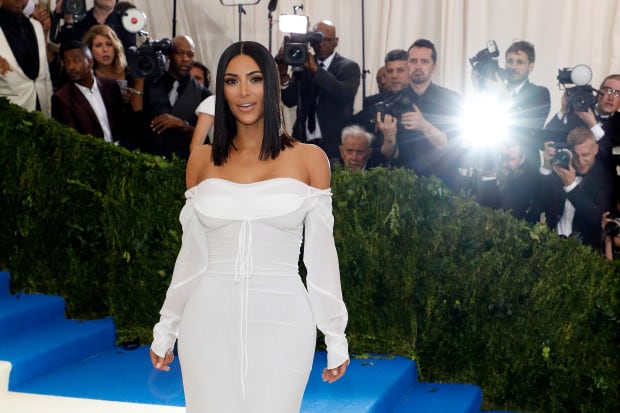 kim Kardashian is an American reality television personality, socialite, actress, businesswoman and model. Born on October 21, 1980 in Los Angeles California.
Kim Kardashian's net worth is estimated to be $150 million (£118.7million), she earns $45.5million every year, thus increasing her net worth. With Kim Kardashian present net worth and yearly revenue, she is number 47 on Forbes' 100 highest paid celebrity list.
Read also: Kanye West: Behold the rapper's 2017 net worth
Kim Kardashian first gained media attention as a friend and stylist of Paris Hilton, but received wider notice after a 2003 sex tape with her former boyfriend Ray J was leaked in 2007. Later that year, she and her family began to appear in the E! reality television series "Keeping Up with the Kardashians".
Kim Kardashian net worth increases with $10million (£7.7million) which the reality show 'Keeping Up With The Kardashians' generate per season.
In 2014, Kardashian's net worth advanced as she made $38 million alone by showing "Keeping Up With the Kardashian"-related event. She easily makes up to six figures for these appearances.
Read also: Jay-Z's Networth Advances, See His Latest Net Worth
Then there's Kim's app, Kim Kardashian: Hollywood, which was launched in 2014. The game also contributed to Kim Kardashian's net worth as she accrued a whooping $71.8million (£56.8million) the following year and took 40% of the revenue.
Kim Kardashian's net worth expands when she released a book, 'Selfish', a book of selfies of the reality star, which sold 125,000 copies.
Read also:Bill Gates: Behold America's Richest 2017 Net Worth, Exotic Cars, Houses
She also earns more from showing up at parties and clubs, in this manner, her net worth continues to skyrocket.
Kim Kardashian is married to Kanye West and they have two kids- North West and Saint West.