Amazing, Prophet matchmake members during church service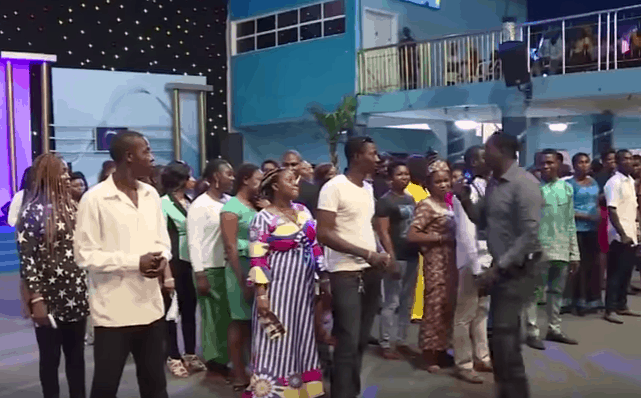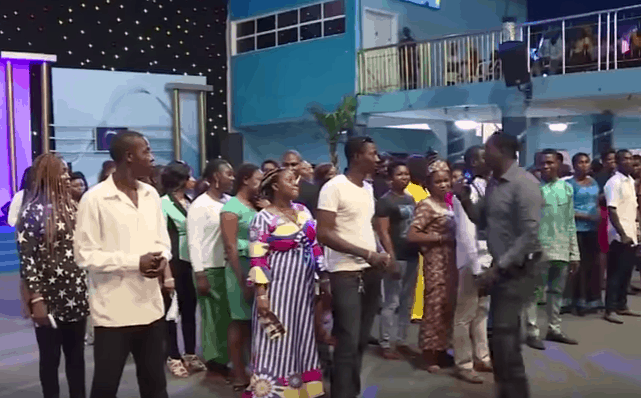 Something quite shocking occurred recently during one of the church services at Christ Mercyland Deliverance Ministry in Warri, Delta state, as the Founder and General Overseer, Prophet Jeremiah Omoto Fufeyin attempted to match make single members of his church, promising also to fund their wedding ceremony.
It all started when he asked a single lady to stand up and asked her if she was interested in getting married. The lady said yes and then he gave her permission to pick any brother present in the service that day.
READ ALSO: Please Don't Donate Money on My Behalf,… I'm Not Dying" -Halimah Abubakar
Unfortunately, the lady couldn't locate her dream man among the congregation. There were however other single men who were willing to take her as a wife but she rejected them all.
The pastor thereafter turned to the congregation and asked the single ladies in the church to come out and pick anyone of the brothers standing on the altar. Surprisingly, the single ladies filed out in their numbers. In some cases, up to five ladies stood behind a single brother they were all interested in.
The pastor having given them a time frame to interact, promised to fund their weddings if any of them were willing to proceed into marriage.
Watch the video below:
It is indeed an amazing world we live in.