Stop using our name for 'illegal' operations, SSS warns ICPC, others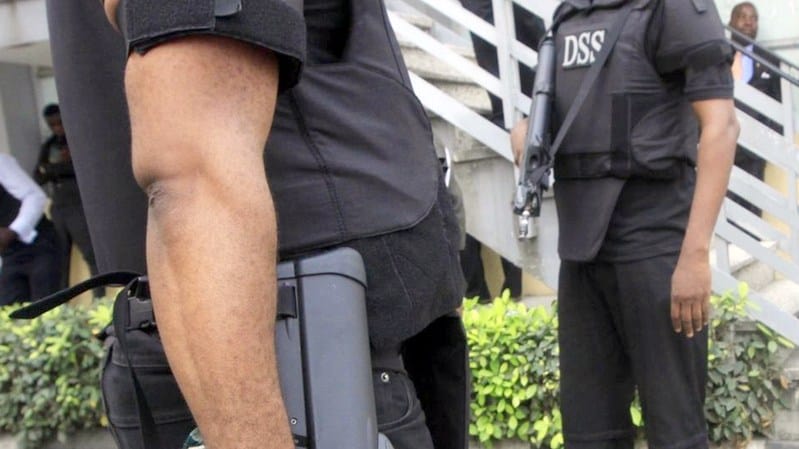 The State Security Service, SSS, has sent strong words of warning to the Independent Corrupt Practices Commission, ICPC, and other security agencies to stop using its name in "illegal security operations".
The SSS in a statement on Thursday signed by its spokesperson, Tony Opuiyo, said the agency noted with "dismay and total condemnation" the activities of security agency masquerading as its operatives when engaged in illegal operations.
"These impersonators, in some instances, try to mimic the Service's operational tactics by using its symbols and paraphernalia especially operational dress codes," the statement reads.
The secret agency claimed that the alleged impostors mimicked its operational codes in order "to accord semblance of legitimacy to their operations and as well leave impressions that the DSS was, in fact, involved."
The statement specifically absolved the agency from last month's raids on the Abuja and Kaduna homes of a former Vice President Namadi Sambo.
The ICPC had reported that the raids were carried out by a combined team of ICPC and SSS operatives.
But Thursday's statement denied that the SSS was involved in the operations. It warned members of the public that not all security operatives in black uniforms are its personnel.
"The Service is indeed not sparing any efforts to ensure that this is brought to a complete stop. In line with its standard operational procedures, the Service will, in the spirit of public accountability, always inform stakeholders of its activities on the basis of need-to-know principle.
"Persons and groups, with useful information about suspected illegal operations in any part of the country, are encouraged to avail same to the Service for prompt action."